You may have heard that the number one way to increase sales for your business is by utilizing content marketing. To do so, you need a business blog - a successful business blog. This article outlines must-know tips for the guaranteed success of your blog.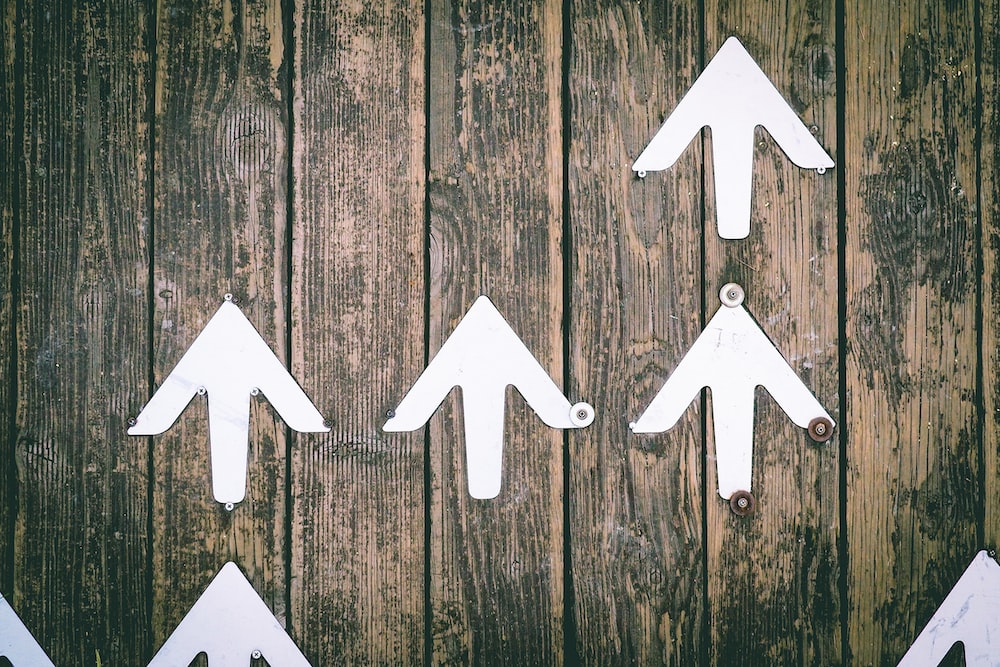 1. Pick the Perfect Domain
As a business, you must have already picked the domain. If not, choose a perfect domain that reflects the name of your business. Here are some tips.
Choose a pronounceable domain.

Choose from popular TLDs: .com is preferred. It's what humans remember without thinking.

If the .com version of your domain is taken, try .net, .org, or .io.

If your business name is not yet finalized and the .com domain isn't available, try revising the business name to get the best domain (THAT'S HOW IMPORTANT THE DOMAIN IS).

Keep the domain name as short as possible.

While there are many domain registrars out there, we recommend that you use your hosting provider to register the domain. So, you can manage your domain and the servers in the same place.
For your blog, use a subdomain or a subdirectory of your business domain.
a subdomain: blog.yourdomain.com

a subdirectory: yourdomain.com/blog
It's up to you to select the best one. Both work well on increasing the SEO value of your primary domain. However, people say that they see an increase in their traffic after moving from subdomain to subdirectory.
2. Choose the Right Blogging Platform
Choosing the right blogging platform or content management system is the next significant decision you have to make. It depends on your needs and that of your team.
Even though you can easily set up a blog on a platform like WordPress.com or Blogger, we recommend you set up a self-hosted business blog to have more control over it.
So, what platform do we recommend? It's Hyvor Blogs.
Why? (Hyvor Blogs is a simple & powerful platform to start a fully customizable blog)
Easy to set up

It is free

Host anywhere - Subdomain, custom domain, sub-directory... anywhere!

Custom themes - Choose from pre-built themes or create your own theme from scratch.

Multi-language(HB is multi-lingual) - Posts, author names, tags, metadata, ...everything is easily translatable.

In-built SEO - Don't worry about technical SEO. Meta tags, sitemaps, and robots.txt are in-built.

Powerful console - Hyvor Blogs Console has everything you need to manage your blog easily. It is simple and initiative. The rich text editor is fun to work with. You can easily add images, embeds, code blocks, and more.

Team collaboration - Invite your team members and collaborate on your blog. Manage roles and permissions.

Super fast - Blogs are super-fast due to the use of static pre-rendering and caching. No Javascript bloat.

You own your data - You own the content you write. You can export your content and move to another platform anytime.

You have complete control - Hyvor Blogs does not inject ads, trackers, affiliate links, or paywalls into your blog. It's your blog - You decide!

Data API - Access public data of your blog as JSON using our Data API. For example, you can use it to get the latest posts on your blog. The Data API makes Hyvor Blogs work as a headless CMS for an alternative front-end.

Console API - This is the same API we use in the Console. Automate some of your administrative tasks, or you can even build your own console.

Delivery API - Delivery API allows you to host your blog within a subdirectory of your web applications, with the help of Webhooks.

Webhooks - Ping a URL when something happens on your blog (ex: when a post is created).

Scalable

24/7 support
However, you have more options such as Ghost, Blogger, etc. Even though we recommend Hyvor Blogs, it is better to do some research before deciding on the best one that fits you.
These two articles are the best place to start for a thorough overview of the most famous blogging platforms.
3. Find a Hosting Provider
After choosing the blogging platform, we have to choose a hosting provider - where you host your website. We don't promote any hosting provider. Here's how to find a better one.
Search Google "Best hosting providers"

You'll find several services in those posts.

Then, search for reviews on those services on a trusted reviewing site, such as trustpilot.com.

Finally, go to the service's website and read everything they have outlined. Call or email their support and tell them your requirements and ask for a recommendation, Eg: I'm trying to host my business site with a Hyvor Blogs blog. How can your service help me?

Choose the best one that fits your needs.
Note: If you are just getting started, don't go for expensive hosting providers. There are very cheap ones.
After choosing it, set up a blog there. They will also let you choose between a subdirectory or subdomain.
Here, you'll need to add some DNS records.
4. Customize Themes
Once you set up your blog, you can change its theme of it. We highly recommend you do that as it will differentiate your blog from others.
You can:
Choose a theme from the Hyvor Blogs.

Buy a theme from an online site.

Hire a freelancer to create an exclusive theme for you.
If you do the first two options, make sure to customize the theme a little bit as there is a chance that others are also using the same theme.
Either way, make sure your website is beautiful, responsive (works well on all devices), and unique!
5. Identify the Audience
You are running a business. It has an audience - your potential customers. You should write content for those people. Why do you write for people who are not interested in your business?
Normally, business blogs do not run ads or do affiliate marketing. There are primarily focused on the conversion of readers to customers. Therefore, identify your business audience and write content for them.
Simply, ask this question from yourself.
6. Do Keyword Research
Now, you understand your audience. Next, figure out what they are searching for on search engines.
Use Google Suggestions and related searches.
Use a Google Keyword Planner or a tool like Ubersuggest to do keyword research.
Answer the Public is another awesome website that gives suggestions on what people are searching for.
After finding the keyword, turn it into a compelling title and write an amazing post.
7. Post Frequently
Keep a schedule. 3 posts per week? 1 post per day? Choose the best that fits you. This depends on how many writers you have. Do you have 10 writers on your team? Then, why don't you write 10 articles per day?
The number of articles you publish matters. But, don't stress about it. Create quality content as much as you can. Focus on posting frequently. Don't break the chain. Always keep your website up to date.
Did something outstanding happen in your industry? Write a post as soon as possible and share it on social media.
8. Create a Topic List
You and your team members can generate new blog ideas anytime in your everyday life. Make sure you don't miss them. Create an online Google Sheet and allow your users to add topics there. You can also save some metadata there such as SEO traffic, reference URLs, etc. It will ensure that every idea you generate results in a quality blog post.
9. Offer Guest Posts
One way to generate more content is to offer guest posting.
Create a "Write for us" page.

Include the Guest Posting Guidelines there.

Share your guest posting opportunity on social forums.
First, allow guest blogging for free. If you need, you can charge for guest posting when you have a higher domain rank and traffic. In general, charging for guest posts ensures quality.
Important: You have to be careful when allowing guest posts. First, don't allow others to post low-quality or promotional content. Carefully see if they are selling links to other users (It is prohibited by Google).
10. Have a Writing Team
This is the opposite of guest posting. You pay writers to write content. This is the best way of creating quality content if you are focused on business things.
We don't recommend you hire freelancers on freelancing platforms for this. The best way is to reach out by yourself. Find authors who have written quality content on personal blogs and online publications, such as Medium, and reach out to them.
Use an online task management system to manage the topics and work.
11. Work on SEO
For blogs, most of the traffic comes from search engines. People search for keywords and they visit the top few results in the search results. So, you have to get into those results to get more traffic. But, how?
SEO (Search Engine Optimization)
If you are new to this topic, I suggest you read the SEO Starter Guide by Google.
Any content marketer should know how to optimize their websites for search engines. SEO is about both on-page and off-page optimizations.
Don't forget to read and bookmark our on-page SEO checklist.
Search engines give you traffic at no cost
12. Set up Social Media
We need people talking about your content. Around 40% of people use (source) social networks nowadays. Therefore, it's easy to share your voice on those platforms and get more traffic and followers.
Set up a Facebook Page, Twitter, and a Linkedin Page. If you are in industries like Food, Travel, etc., set up a Pinterest page.
Every time you share a post, make sure to share it on all of your social media pages.
13. Set up Analytics
Analytics is a way of finding how users behave on your website, what pages they visit, and how much time they spend on your website.
The recommended and most used Analytics platform is Google Analytics. It will provide you everything you need.
Setting up any analytic tool with Hyvor Blogs is easy.
14. Create a Unique Blog - Keep it Consistent
Make your business blog unique and keep everything consistent throughout the blog. For example, what do the cover images of the posts look like? In our case, we use simple but meaningful images from Unsplash. You can create graphics by yourself. The only thing you have to do is to make sure all the posts have the same thing.
If you do that, any visitor who visits your website will know that this is "that business's blog". Offer a unique feeling to the user!
15. Build an Email List
Do you know that 1000 email subscribers are worth more than $100? That's in terms of sponsorship. It can be worth more (or less) in terms of your business. Either way, make sure you have an email list. Ask your readers to subscribe. And, send them an email per week with the best posts on your blog.
16. Advertise your Business on the Blog
It's your blog. You own it. Feel free to advertise on it. But, make sure the ads aren't disturbing the readers. Readers visit your business blog to learn something. If they like what they read, they will surely look at your advertisement.
17. Quality over Quantity
I cannot stress how important the word Quality is. Not only will your readers reward you for the quality of your blog but search engines will, too. You'll get more backlinks from other sites and more shares on social media. It will result in more traffic.
The length of the article depends on the niche you write. I did a programming blog a little while ago. It ranked very well for even short articles. However, this blog itself is hard to rank as it's in the SEO and Blogging niche where all ranking articles are 2000+ words long. See the length of the articles that rank better on Google for your niche and decide the perfect length.
When writing articles, format them with bold, italic, lists, links, code blocks, etc. Add images. Add embeds when needed.
18. Add Comments
Adding comments to your business blog allows your readers to share their thoughts on your article. With email notifications on replies, you can even call them back to your blog. By commenting, your users will also contribute to your site's content. Maintaining better conversations in comments can help you increase your SEO, and updating content is a major SEO factor. Finally, feedback from your readers will help you improve your blog posts.
Need a commenting platform with all the above features and more? Try Hyvor Talk, a privacy-focused, and fully-customizable commenting platform.
19. Analyze Growth
If you do it right, your growth is guaranteed. But, don't forget to analyze it. Go to Google Analytics and see where your traffic comes from. See how your traffic has increased (or decreased). It'll give you insight into how you can do better.
Don't forget to celebrate the growth with your team.
20. Do Testing
What you do first does not always succeed. Try changing things. For example, you can try placing the advertisement in another place to get more leads. If it works, continue with that.
Doing testing is linked to the previous step of analyzing growth. If you see your growth is not as expected, you can do more testing on any part of your blog.
Track down all the results and find the best way!
21. Build Links from Other Sites
Building links from other sites improves your domain rank. There are a few measures for domain rank. I suggest Moz Domain Rank. You can install MozBar on Chrome to find any website's domain rank. The higher your domain rank is the more trusted it is. Having a higher domain rank is a better way of attracting guest bloggers to your site.
Building links has another advantage. When that site gets traffic, you'll also get referral traffic from those who click the links.
How to build links? One easy way is by doing guest blogging. When building links, the quality of those really matter. Simply, get links from domains with higher Domain Rank. I recommend reading this amazing guide on building links by Neil Patel.
22. It's a Marathon?
You are building a business blog, right? It is a marathon and not a sprint. You have to dedicate time and resources to grow. Just don't give up and focus on the above tips (especially on creating quality content). Gradually, you'll see the results!
I hope you enjoyed the article.
Thank you!