Starting in 2007, Disqus gained popularity among website owners because of the great service it provided in the low-competition market. However, in recent years they have changed their business models and started to have major privacy concerns. If you are looking for Disqus alternatives for your site, this is the right place to choose one. Let's get in.
Why Disqus Alternatives?
As famous as Disqus is, it also has a bit of a history of controversy regarding its privacy and security. Disqus keeps track of user data such as your IP address, location, and cookies. Then, sell them to third-party advertisers (check data.disqus.com). It also makes 70+ HTTP requests in each load. So as good as Disqus comes out to be, these negative aspects of Disqus might just be the dealbreaker for most users. So, what other Disqus alternatives are out there which offer a better or a similar service than Disqus?
(If you would like to learn more about Disqus's privacy issues, here you go: Disqus, the dark commenting system)
Disqus Alternatives
Here are some of the best Disqus alternative third-party commenting system providers out there; and their features, packages, and pros and cons respectively.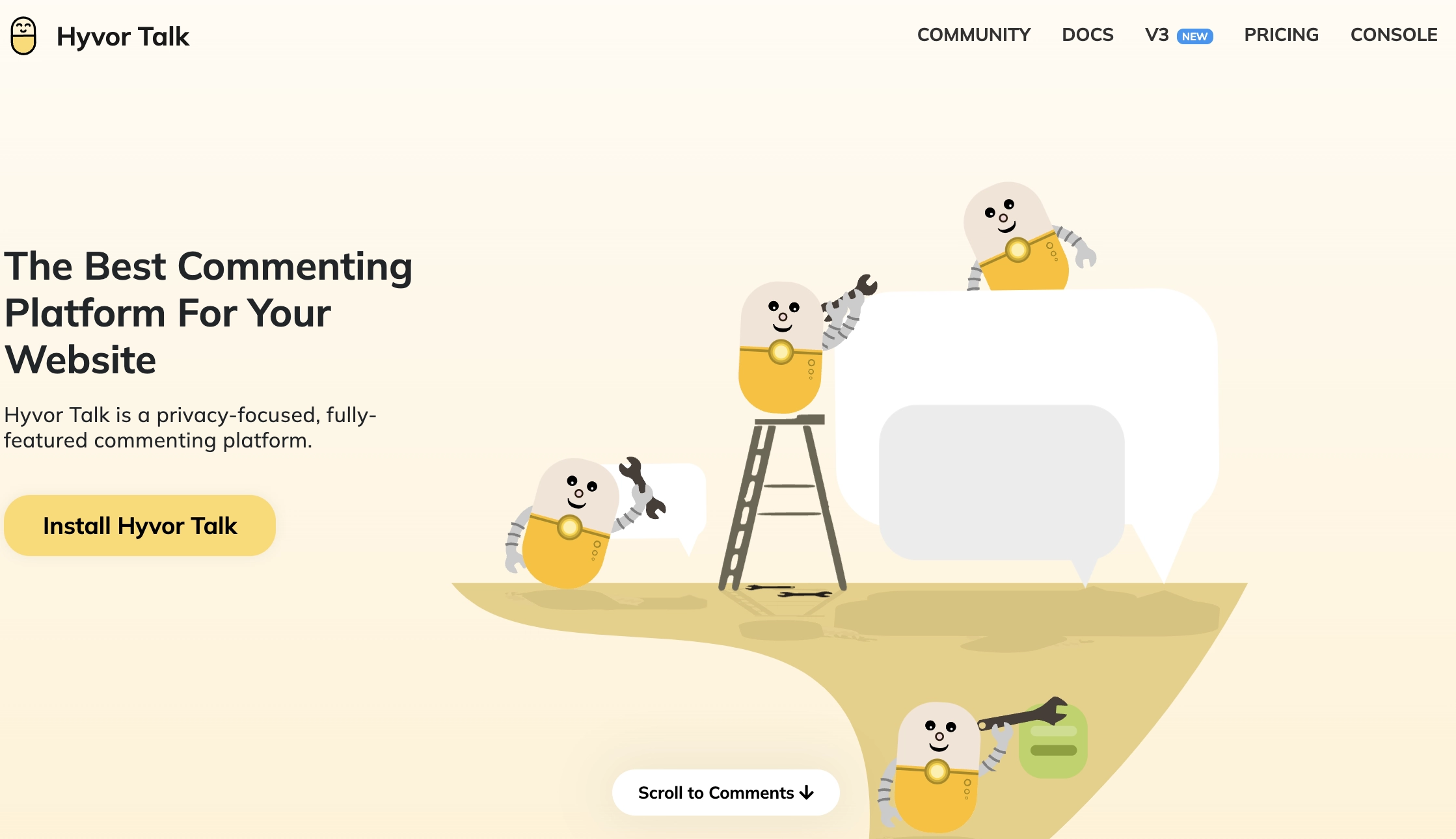 We created Hyvor Talk as a privacy-first solution for Disqus. We wanted to help users to build an engaging community on their website without giving up the privacy of the end-users. Also, we provide top-notch moderation tools, automatic spam detection, and some cool features like image/GIF uploading, votes, etc. We also try to keep everything minimal and user-friendly.
Hyvor Talk - Features
No Tracking, Data Selling - We do not track users, unlike Disqus. We only collect data necessary for the commenting system and moderation. We do not sell any of these data to any third parties. We do not place ads or tracking codes on your website. Simply, you can trust us (a lot of websites already do).

Affordable - The subscription packages are comparatively better and affordable with no ads or tracking attached. The premium plan starts at $12/month. Check the pricing plans.

User-friendly - We value user experience. From the installation process to the customization, everything is easy and well-designed. You can easily customize the comments section's colors and texts through our console in a few clicks.

Guest Commenting - Your visitors can just enter their name (and email, optionally) and publish comments. Logging in is not required.

Single Sign-on: You can connect your user base with Hyvor Talk using Single Sign-on, which comes in the $35/month business plan (Disqus provides SSO in the $99/month plan).

Multi-language: Our contributors have helped us translate the comments embed into 20+ languages (and growing).

Email Notifications - Another cool feature of Hyvor Talk is that it updates both the user and the publisher about the comments via email. While most of the plugins do not facilitate this feature or the notifications going straight to your email's spam folder, Hyvor Talk does a pretty good job managing this perfectly for the convenience of the users.
Disqus vs Hyvor Talk
| | | |
| --- | --- | --- |
| Feature | Disqus | Hyvor Talk |
| Privacy-focused | No | Yes |
| GDPR-Compliant | No | Yes |
| Track your visitors | Yes | No |
| Sell users' data | Yes | No |
| Fully-customizable | No | Yes |
| Guest Commenting | Yes, but discouraged | Yes |
| Real-time | Only comments | Everything (Reactions, votes, etc.) |
| Export data | Only for small sites | Yes, for any site |
| Free? | Yes. (Yet shows ads on your site) | Starts at $5/month |
| Affect your site speed | Yes, a lot (1MB+) | Minimal effect (just ~30kb) |
Getting started with Hyvor Talk
Click the button below to get started. After creating a Hyvor Account, you will see the Hyvor Talk console, where you can register your website. Go through our documentation for installation guides for multiple platforms and customization guides.
Try Hyvor Talk for Free
Feel free to contact us via the live chat or at [email protected] for any questions.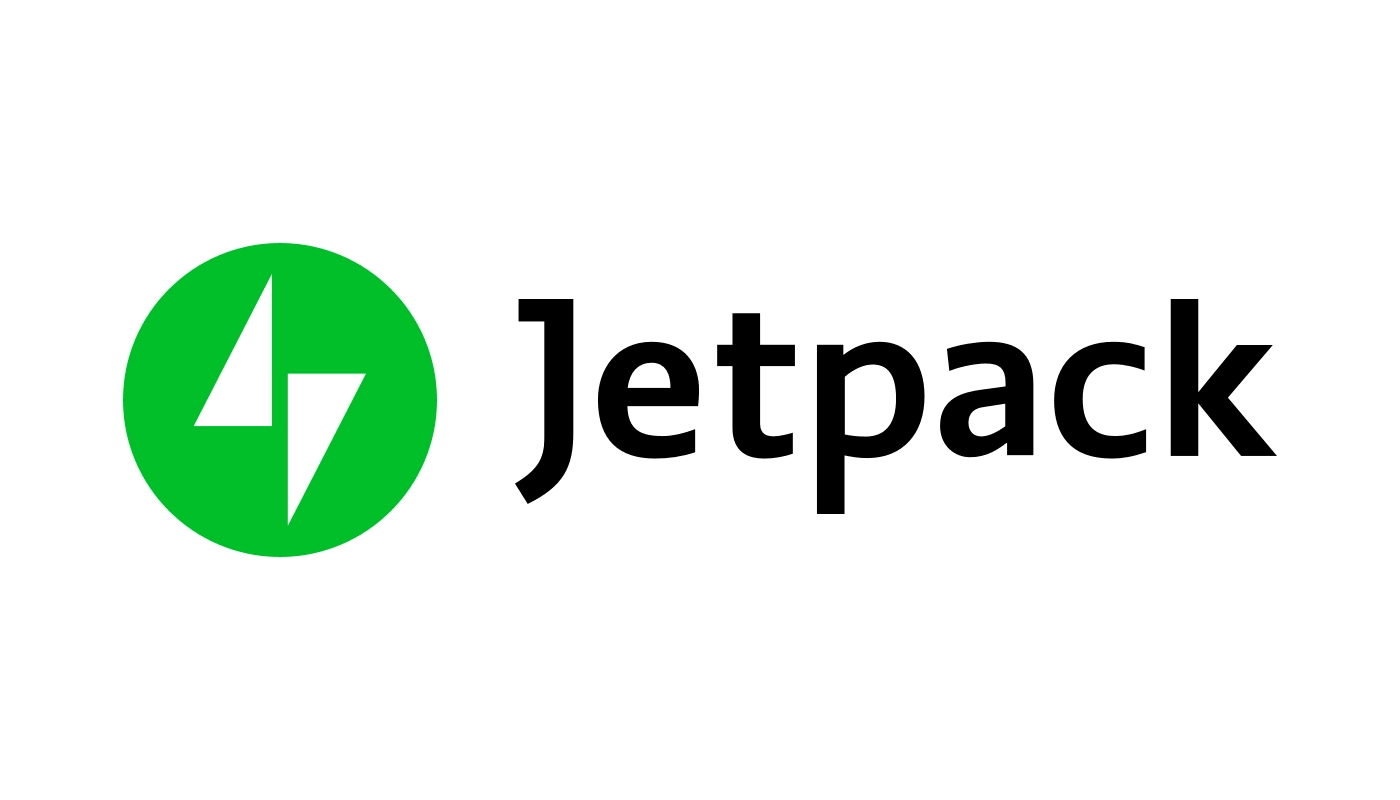 The next WordPress-focused Disqus alternative is Jetpack. (So, it's only for WordPress)
If you're familiar with WordPress and the most famous range of tools it features, you might have definitely come across the Jetpack tool. It is established that it is one of the well-known WordPress tools and it also comes with a feature to enhance the commenting experience. One of the main reasons people go for this tool rather than a completely alien third-party rule is because it appeals to a more minimalistic experience than theirs. Here are the most iconic features of Jetpack's commenting plugin.
It offers a minimalistic experience like the stock commenting experience but with a slight addition of features like replying to comments, etc.

Jetpack allows the users to directly use their Facebook, Google, or Twitter accounts to use in commenting, like, and sharing of the blog's content.

The most important and almost all the features are free to use as the tool pack is completely free but, you can also opt for the premium package to get a better spam filtering solution for just $40 a year.
When considering these features, Jetpack is an ideal Disqus alternative in terms of pricing and user experience.

Discourse is the next famous blog comment plugin after Disqus. The most iconic feature you'll notice right away is that it is an open-source plugin, meaning you will be able to customize it according to your needs. Discourse is an ideal way to bring up a community together with comments being transformed into threads where people can interact and reply to each other all in real time. Also, Discourse helps you keep track of the statistics of how a certain comment or a thread is performing in real-time, both to the users and to the publisher. Here are the key features of Discourse features.
Discourse is completely open-source which makes it easier and legally available for the users to adapt the code to their own needs.

Discourse's interface and looks go with most website templates and can be used in many forms; as a chat room, discussion forum, comment thread, or mailing list.

It also features an instant notification system that beats most of the other alternatives.

The features look really promising but this is in the premium category as the standard package starts at $100 a month and falls behind much better free comment hosting plugins.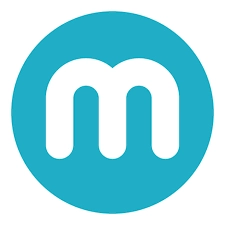 Muut is another very famous competitor in the Disqus alternatives category. Though the commenting system and practices come out to be in the not-so-user-friendly category, Muut allows the admins and moderators of the sites to take control of the threads and comments. Even though it doesn't stand out as a strong competitor, it's really famous for its professionalism and low pricing.
The professionalism Muut practices in making the comments to be just in the text allow more professional sites to appreciate the feature as it helps to tackle spam and trolls.

Another striking feature that might or not come in handy is that commenters cannot edit their own posts after 2.7 minutes and only the site admins and moderators can. Another disappointing fact is that the plugin isn't free but starts at $16 a month and offers 4 different packages according to the users' needs.
IntenseDebate is also a highly used plugin used by many top-tier professional sites, especially on blogs. It is highly user-friendly and brings a whole new experience and looks with some cool features as well. IntenseDebate has been around for quite some time now. And it is losing its glory due to the absence of proper development. Users have been turning to other Disqus alternatives recently with better plugins being available. But IntenseDebate has been famous for its account linking features, spam protection, and notification emails. It can also be considered a good Disqus alternative.

If you're looking for a Disqus alternative that supports the essentials, Postmatic is the right way to go. The use of various animations and other visual elements makes the experience clean and satisfying. This plugin is not only famous for its looks, but also for the clever use of emails; commenting, and so on. However, this also isn't a free service, and the cheapest package costs around $20.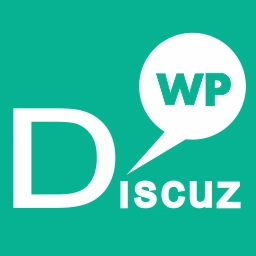 This is also found in the WordPress plugin directory and is absolutely free for the basic features. (You only pay to add more features). The plugin is famous among a lot of users as it updates regularly and gets better every day. It has one of the traditional and cleaner looks to it giving the users the ultimate comfort. It does that by making them feel comfortable and anti-spam features can also be integrated into this seamlessly.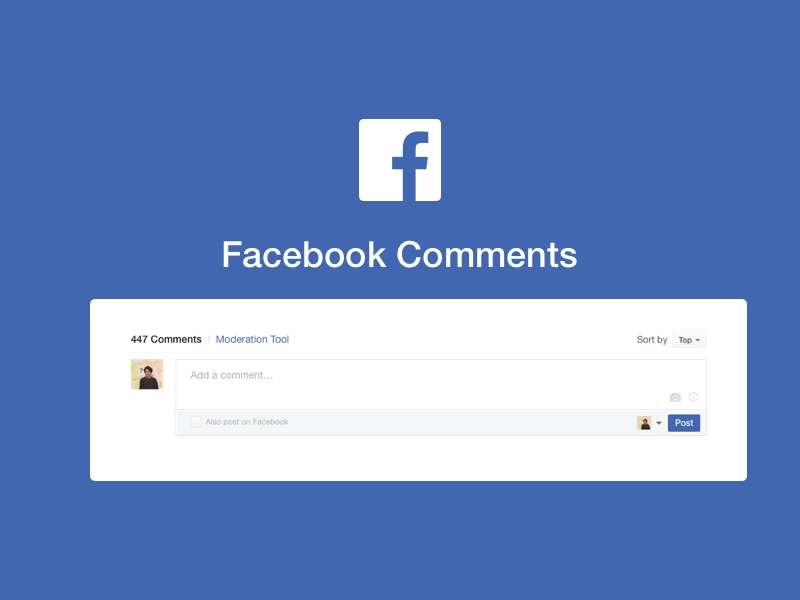 This is one of the most used Disqus alternatives as most users are comfortable using their Facebook profiles to interact with the public. It features Facebook's comment features like replies and likings. And it is more convenient for most users than any other platform out there. Another upside to this is that spamming is controlled significantly as an approved Facebook account is needed to post comments. And the best part is it comes absolutely for free.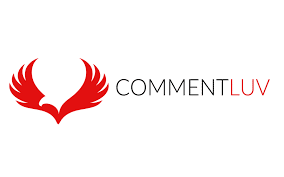 CommentLuv is extremely popular for more SEO needs rather than just for a comment hosting service. This facilitates a user to flag posts on their own blogs and it adds them to the comment section of another blog thus generating some sweet SEO for the site. It is also open-source software that allows you to customize it according to your needs. It has quite a dated look, and it can also be considered a Disqus alternative.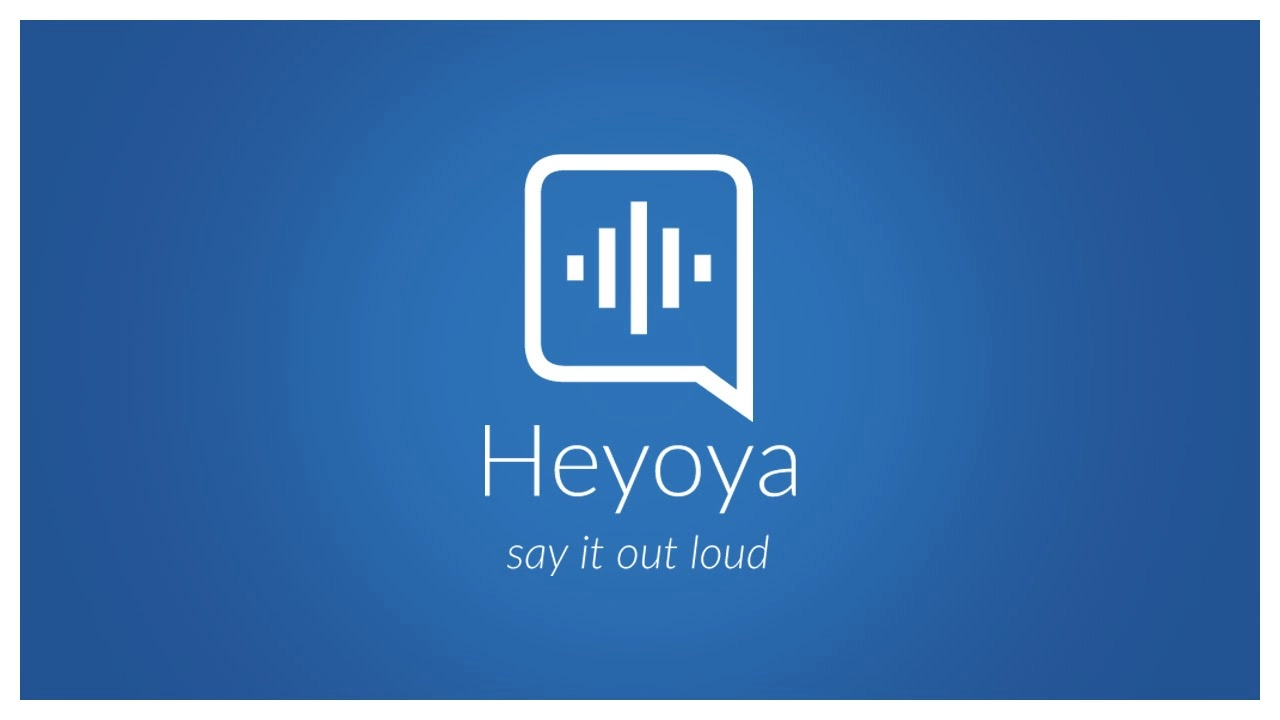 This is completely a different approach to hosting comments. Heyoya brings you an iconic feature in which you can add voices as comments instead of text. This will literally make your comment section a conversation; then a thread that will help bring the community together even more and add life to it. You can combine videos and images with your voice and Heyoya is definitely a creative solution to go to.
11. Native Comments
This is just the simplest way to go if you don't fancy any features but still would like to see appreciation and engagement on your blog. The comment tool that comes with your WordPress theme will be quite enough to fulfill the basic needs of a commenting plugin. However, the plugin can get a little slow at times and is, in fact, ideal for websites/blogs with less traffic. The spam protection of this generic plugin relies on other plugins/tools like Akismet, etc. Even though it is ideal for a brand-new site/blog, it is also prone to get really slow with increased traffic so better opt into a better plugin that can be acquired for free.
Conclusion - Choosing the Best Disqus Alternative
Considering all the other options available to fulfill the duties of Disqus, one can choose what plug-in to go with specified on their content. Out of the above Disqus alternatives, Hyvor Talk is the most appealing; with all the core features being available for free and the customizability of it.