We've got some new features, especially for large communities. We hope these features will help you keep your visitors engaged on your website.
1. Multi-Nested Comments
Until now, all Hyvor Talk discussions were just comments and single-nested replies. After a major change to our infrastructure, here we are with multi-nested comments.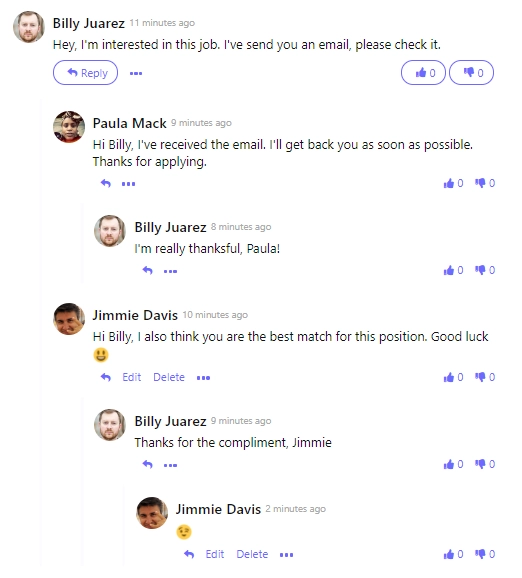 Moreover, nested levels are fully configurable. We have a new section in the Community section of the console.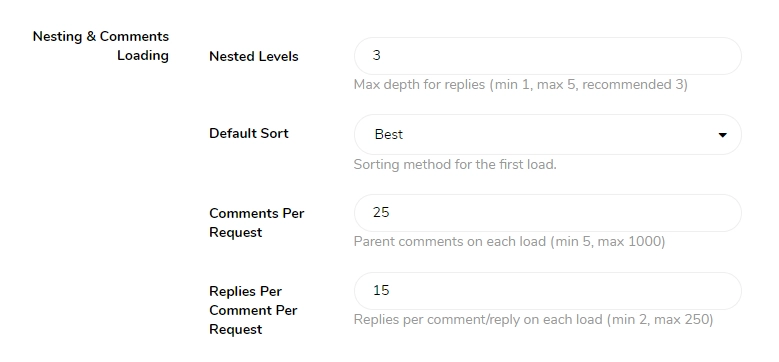 The default value of nested levels is 3. You can increase it up to 5. If you like our old way (comments & replies only) change it to 1. And, default value of replies per comment is increased from 5 to 15.
2. Collapse Bar
When you have a lot of nested replies, collapsing them makes it easier to navigate to the next comments and avoid distractions in the replies, if there's any. In the above nested-comments screenshot, you will see a light grey bar left to the comments.
If you hover over it, you'll see the parent comment in a popup.

If you click it, all replies will collapse and you'll see a "View replies" button.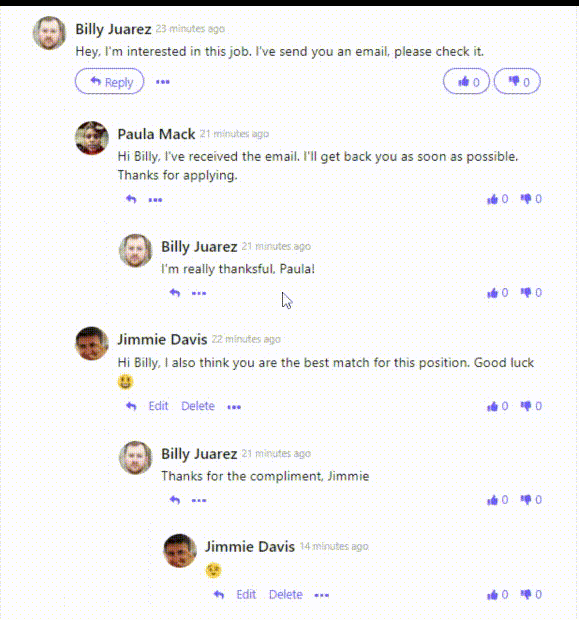 3. Highlighting New Comments
What if we highlight the new comments when you visit a page for the second time?

We are pretty sure you won't miss new comments with this feature.
Note that this feature is currently available for all websites and it cannot be turned off. In a future update, we'll be adding an option to turn it on/off and change the color. We would like to know your thoughts about it.
4. User Notifications
This is an essential feature for any commenting system and we were absolutely late to introduce it. However, it's now live! You can see notifications in the comments section when someone replies to your comments. This feature is available for both Hyvor and SSO users.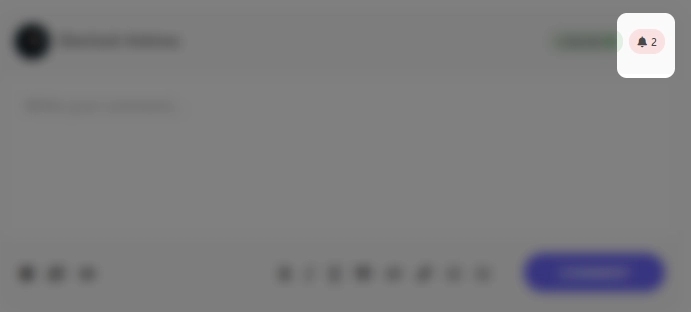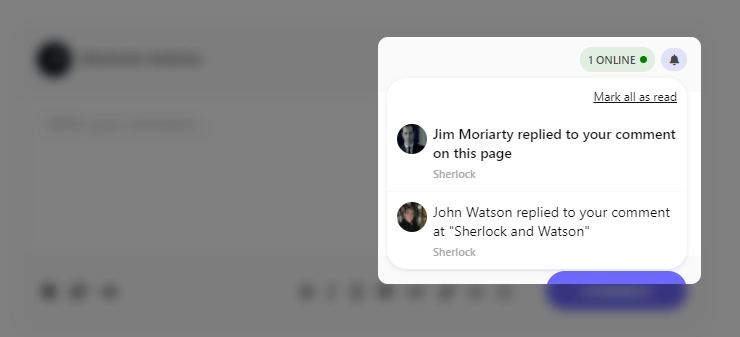 You'll see the notifications when you click on the bell icon. Most importantly, you'll not only see the notifications from the current page but also from any page across the internet that uses Hyvor Talk.
5. Keyboard Navigation
You can now navigate through the comments section using your keyboard.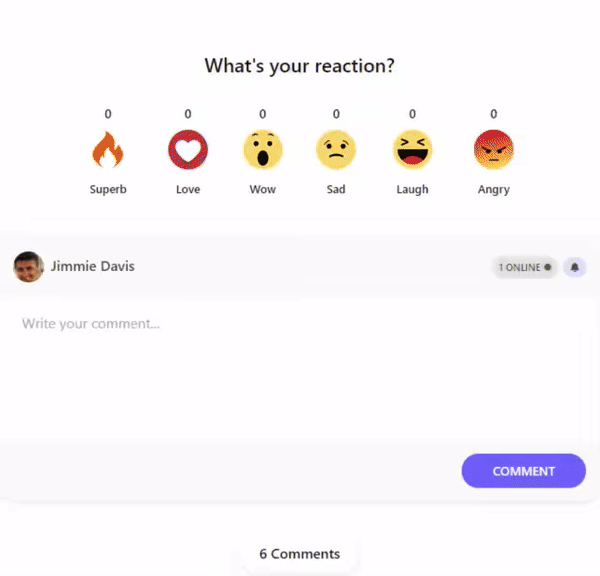 Navigation Keys
| | | | |
| --- | --- | --- | --- |
| Key | Action | | Tip (How to remember) |
| c | next comment | | "c" for "comment" |
| x | previous comment | | left to the c key |
| z | next unread comment | | left to the x key |
| r | reply to the focused comment | | "r" for "reply" |
| u | upvote the focused comment | | "u" for "upvote" |
| i | downvote the focused comment | | right to the upvote key |
| n | write new comment | | "n" for "new" |
| Esc | unfocus comment | | |
We would like to know your feedback/suggestions on these features.