It would be an understatement to even mention the fact that WordPress is the OG of CMS options out there. With the largest market share present, WordPress domination increases every single year. It needs to be considered that while blogging was largely something that was akin to personal journaling, it has become a lucrative marketing tool. What made this even more important was the advent of Google, and how it has morphed into a veritable data center, where our data resides. With the creation of content, competition has come to the fore. With millions of websites vying for visibility online, it would hardly come as a surprise that SEO is a very important topic today. This blog post tries to highlight how WordPress can help your SEO efforts.
We wrote WordPress vs Ghost: What's Better for Business Blogging? which is certainly worth a read; this is a great suggest reading since there are many out there that are firmly placed in the Ghost and Wix camp. In a sense, just like Toyota, Honda, and BMW, all three CMS options can get you from A to B. Just like every car, each CMS has its own quirks and a litany of pros and cons. However, at this juncture, we believe in the power of WordPress since it is the best standard there is, and the statistics speak for themselves. WordPress powers a whopping 60% of sites online, and that is huge; this is very significant since WordPress was relatively unknown back in 2003. It goes to show that you need to get into the game early on whatever the business.
Why Choose WordPress?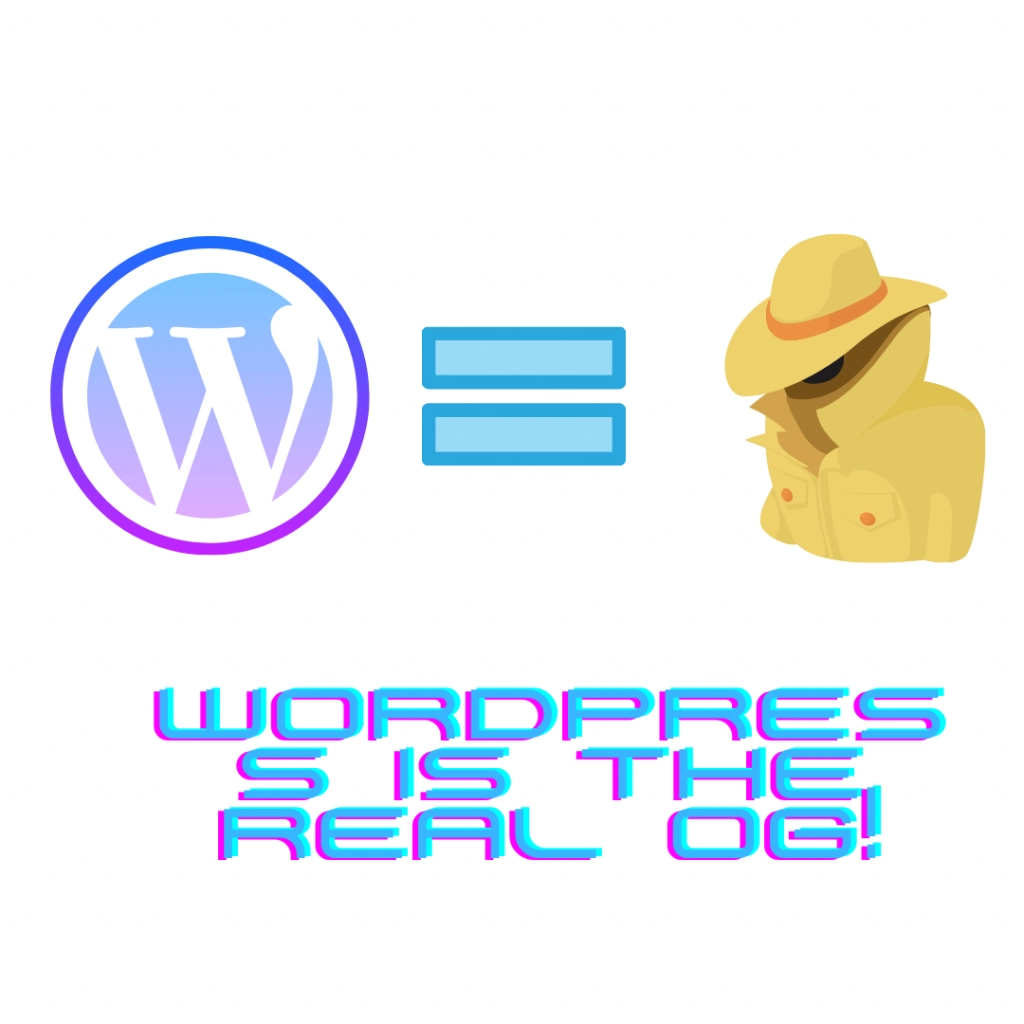 For many, this is a no-brainer. But if it isn't, let me show you why WordPress deserves to be on your shortlist when it comes to choosing a CMS. It is true to state that Ghost, Wix, and other site builders like Webflow do need to be considered, but what you really need is a CMS that provides you with a comprehensive solution to all your content marketing needs. If I were to summarise this entire section into one sentence I will state it as follows: WordPress offers the most comprehensive services and products all under one umbrella.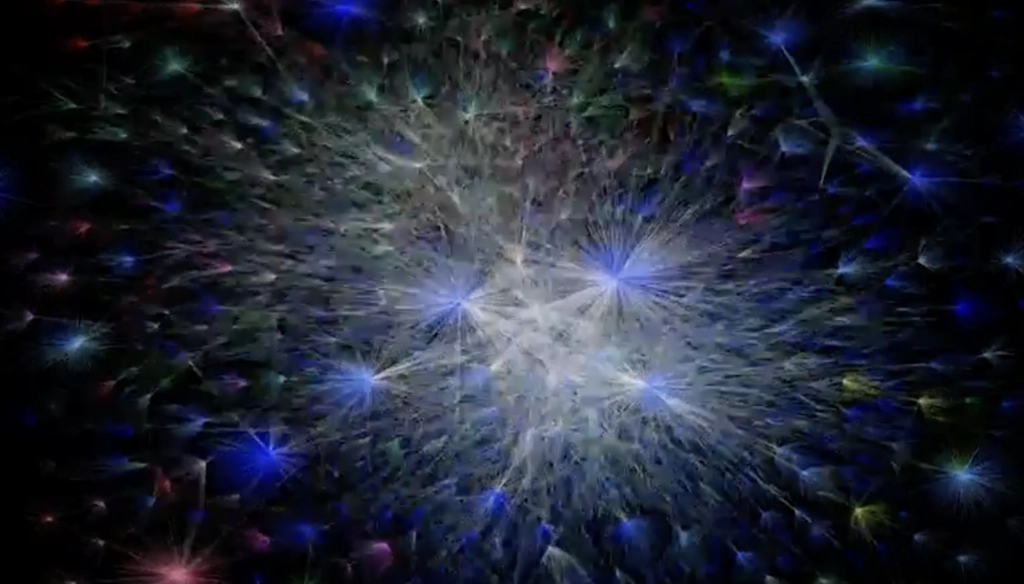 The reason for this largely due to the longevity of WordPress which has been around for decades. The above visual and subsequent link offers an excellent look at the evolution of the internet and is a must-watch. It is during this time that WordPress has managed to gather plenty of users and content creators onto its platform; while doing this they had managed to create an economy of sorts around it. The WordPress of today is a monolith in helping you create content. There is plenty of plugins, themes, resources, and a vibrant support community with freelancers that can be tapped into to ensure that you are well-facilitated when it comes to creating unique content. For the record, there are over 31,000 WordPress plugins and over 2,600 WordPress themes online. 
I've mentioned throughout that creating content is all about having visibility online. For this purpose alone, WordPress is certainly the CMS of choice. The main reason for this is that the platform is written using simple compliance and high-standard codes that are minimalist and clean. This offers the ability to produce semantic markups. It would also be true to state that the responsive and highly logical design allows search engines to have a certain affinity for WordPress. The platform gives each page and posts unique meta tag keywords, allowing for more precise search optimization.
4 Reasons How WordPress Helps Your SEO Efforts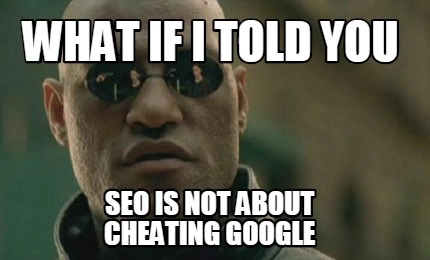 I'll direct your attention toward the opening paragraph of this blog post. Remember how I said that WordPress powers the most number of websites and blogs on the web? Well, throughout the years WordPress and Google have almost become hand in glove when it comes to operating on an SEO level. Remember that meme. Value is the main factor that Google is looking at, and that coupled with credibility and authority is what is required by Google in order for your website or blog to hit the higher rungs of Google.
1. WordPress Offers A Great User Experience
Besides the fact that WordPress dominates Google's SERPs, WordPress's themes and plugins work together to make websites professional, user-friendly, and attractive. So, what exactly is the result? Visitors enjoy the experience they get on a WordPress site. They stay longer, decreasing your overall site bounce rate. If you're looking to improve your site's SEO ranking, this is excellent news for you. Google wants to reward websites that provide a great user experience.
2. WordPress Isn't Slow
Page speed is a Google ranking factor in mobile searches. So if your site is slow, it'll not only frustrate users but push you lower on Google's SERPs. The good news is WordPress has amazing plugins that help with site speed. WordPress users can accelerate their websites by leveraging speed optimization plugins in WordPress. An amazing plugin for site speed optimization is W3. Most of these plugins help cache your site, clears your database, and compress your images for faster loading.
3. WordPress Has Great SEO Plugins
SEO is the key to a successful website or blog. Yoast SEO is a search engine optimization plug-in built for WordPress. According to sheer numbers, this plugin has five million active installations and has been downloaded more than 202 million times. What Yoast does is that it helps you optimize the content you write with your focus keyword. Additionally it assists you in creating content that's readable for both humans and search engines. Yoast also provides SEO title and meta description templating plus assists you in creating content that's readable for both humans and search engines.
4. WordPress Has SEO-Friendly Themes
Themes are in actual fact a whole lot of code. UI and UX are all the rage these days and it has all to do with human psychology. Keywords and metadata aren't the only components search engine spiders examine for relevance. Another hugely important thing they look for is good webpage design. When you use WordPress, you never have to worry about optimizing your site design for SEO yourself. Simply choose an SEO-friendly theme, and you're on your way to attracting Google and Bing to take note of your site.
5 Things That'll Help You Rank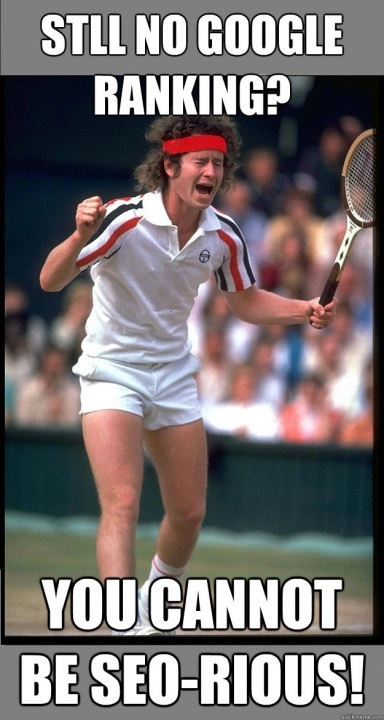 Ranking on Google requires some patience and some elbow grease; you need to put in the hours to get up there onto the highly desired first page of Google, the last sentence segues from the last paragraph of the earlier section. There is no getting away from the fact that it all has to do with the axiomatic fact that you need a great deal of content, which is unique and truly useful.
1. Content! Content! Content!
Remember the phrase Location! Location! Location! when it came to buying land? In the real estate world of Google, this could be rephrased to read Content! Content! Content! There is no SEO if there is no content. Period. That said you seriously need to ensure that you have good content gracing your blog. One type of content that always wins is evergreen content. For instance, how to lose fat is one topic that will be searched for again and again, and which will always have a demand.
2. Get Backlinks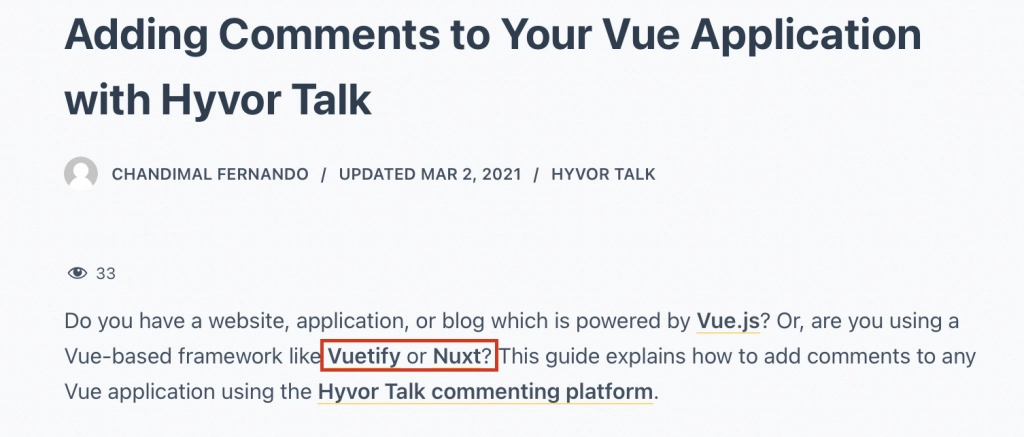 There are a lot of factors that contribute to the credibility of your blog or site. Backlinks are important since they have a direct link to the credibility of your blog post or article. When it comes to the aspect of authority and credibility, there is no doubt that you should have relevant backlinks strategically placed within your blog content. Besides adding credibility to your content by referencing external links, it also makes a huge difference having a high DA site link to your content. This will certainly make Google sit up and recognize your site. Another one is where you have a commenting plugin that helps your audience interact with your content and offers social proof. Indirectly, this helps create content as well thereby leading to more content on the chosen subject just like a news site.
3. Use Keywords
There are plenty of keyword tools out there, and it is a mandatory prerequisite in your SEO arsenal. But, why is this? Keywords are words or phrases that help Google or Bing identify the topics that your content covers. The world runs on algorithms, and algorithms have sophisticated systems for analyzing the keywords that users employ in their queries as well as the terms that are used throughout a given piece of content. Consider keywords as a way of communicating with search engines to ask them what exactly you are looking for. There was a time when the Google algorithm took into consideration the higher density of keywords used, but what happens is that an article or blogpost using a higher keyword density leads to a very spammy piece of writing.
4. Match Search Intent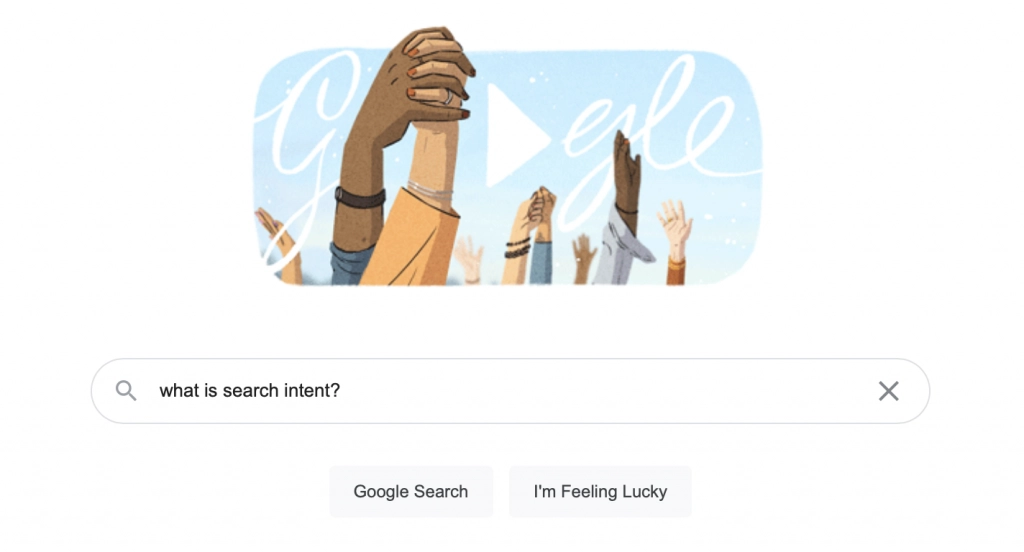 The difference between Facebook and Instagram compared to Google and YouTube is the fact that they employ a push versus pull strategy. Facebook and Instagram rely on advertising to a model where the more you pay the chances of your content appearing on their respective newsfeed being high. Whereas, Google and YouTube, it is all based on search intent. You go to either one of these platforms with the intent to search. Social media turns out to be quite spammy this is not the case with Google and YouTube. So, what you really need to do when it comes to the aspect of SEO is to identify the niche you are targeting and identify the search intent as well. One excellent way to do this is to use a Keyword Research Tool like Ahrefs or UberSuggest to help you identify these important parameters.
5. Use Visuals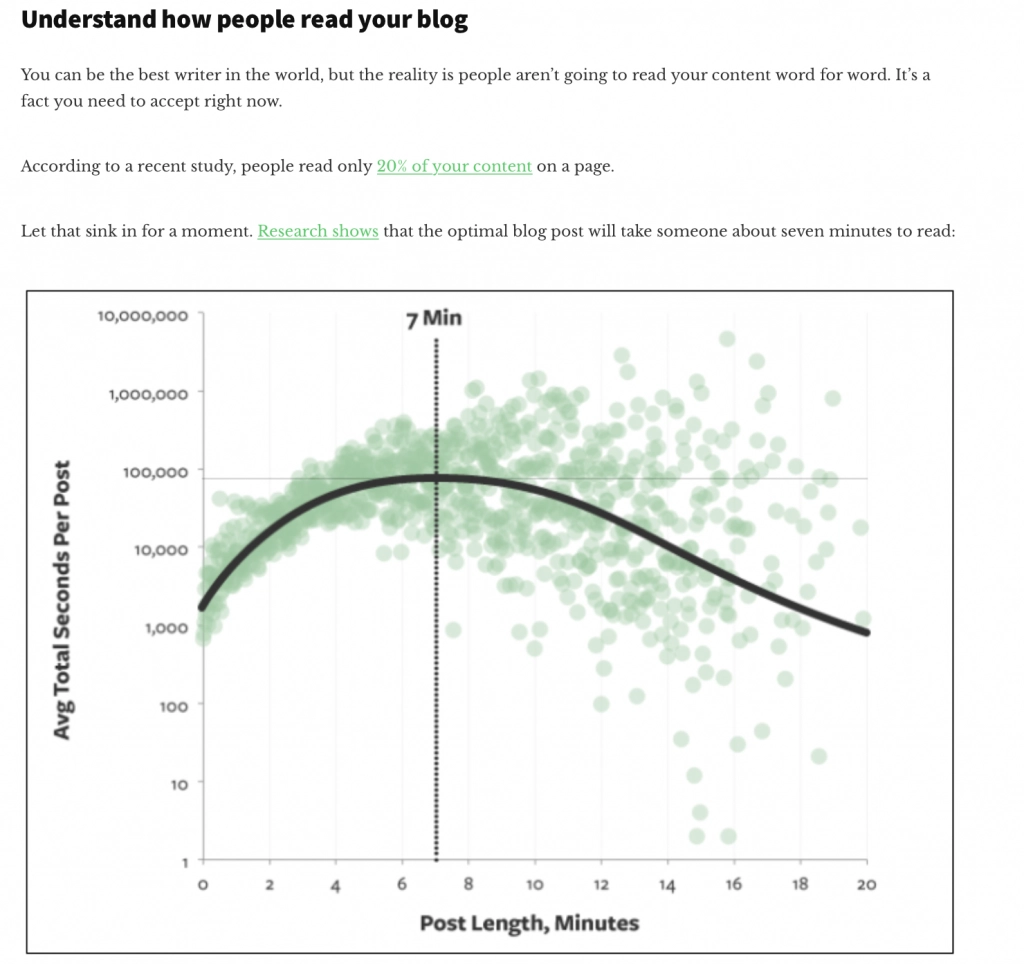 Visuals certainly do have their place in the world of blogging. Neil Patel goes all cliche and says it just like it is by saying that a visual is worth a thousand words, and visual content is seriously needed in order to make your intent truly stand out from the crowd. Data visualization is a thing now, and bar graphs and sunburst visuals all add a great deal of sense to whatever argument you are trying to make. Besides visuals substantiating the written content that you put out, it also can be a break from the monotony of just a long spiel of letters. Consider the memes used in this post that serve to not only give a sense of comic relief but also a break in the consumption of words.
Start A WordPress Blog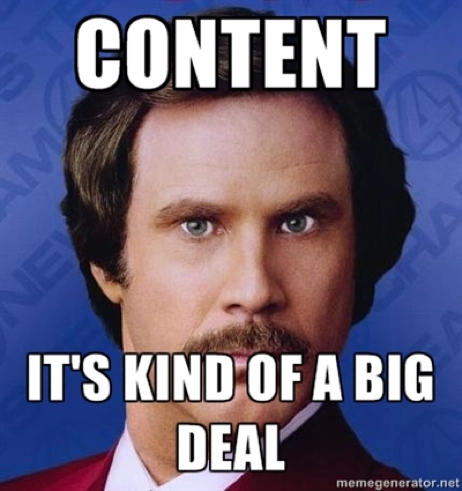 The above meme throws down some serious truth. I know I've harped on content, but you really cannot state its importance enough. The fact is that the only way in which you can garner the proper degree of value online is by generating content that is required and needed by the vast majority of those who are searching online. The cornerstone of each SEO strategy is engaging, high-quality content that answers the query and satisfies the user's search intent.
We've covered all the necessary areas when it comes to choosing the right CMS, which, in our humble opinion, is WordPress. And, to get you started, head on over to this blog post that shows you how to do exactly that. Starting your content marketing journey is not a difficult task at all; it is in fact a very simple and intuitive experience. With an interface that is minimalist and highly functional, what you have is a CMS that is geared to providing you a superlative experience when it comes to churning out content that will help you rank on Google.
Blogging is certainly part and parcel of your content marketing efforts, and it is prudent to state that blogging is something that is becoming a big deal as well. The actual fact is that when it comes to content creation both efforts should be utilized to ensure that you get the most eyeballs on your content. This is obviously a separate subject and it is something that we shall delve into in the near future.