Our mission with Hyvor Blogs is straightforward: provide you with all the tools you need to run an excellent blog. Getting one step closer to that, today we are introducing some game-changing features:
Search Engine Optimization (SEO) is a complex topic where many factors come into play in order to rank first on Google (we are saying "Google" because it still has a 92% global market share). On-page/content optimizations are a big factor among them.
We built a real-time SEO analyzer in the post editor to help you with on-page SEO. While having a high SEO score does not necessarily mean that you will rank on the first page, it will help you identify common issues and better optimize your blog posts for search engines.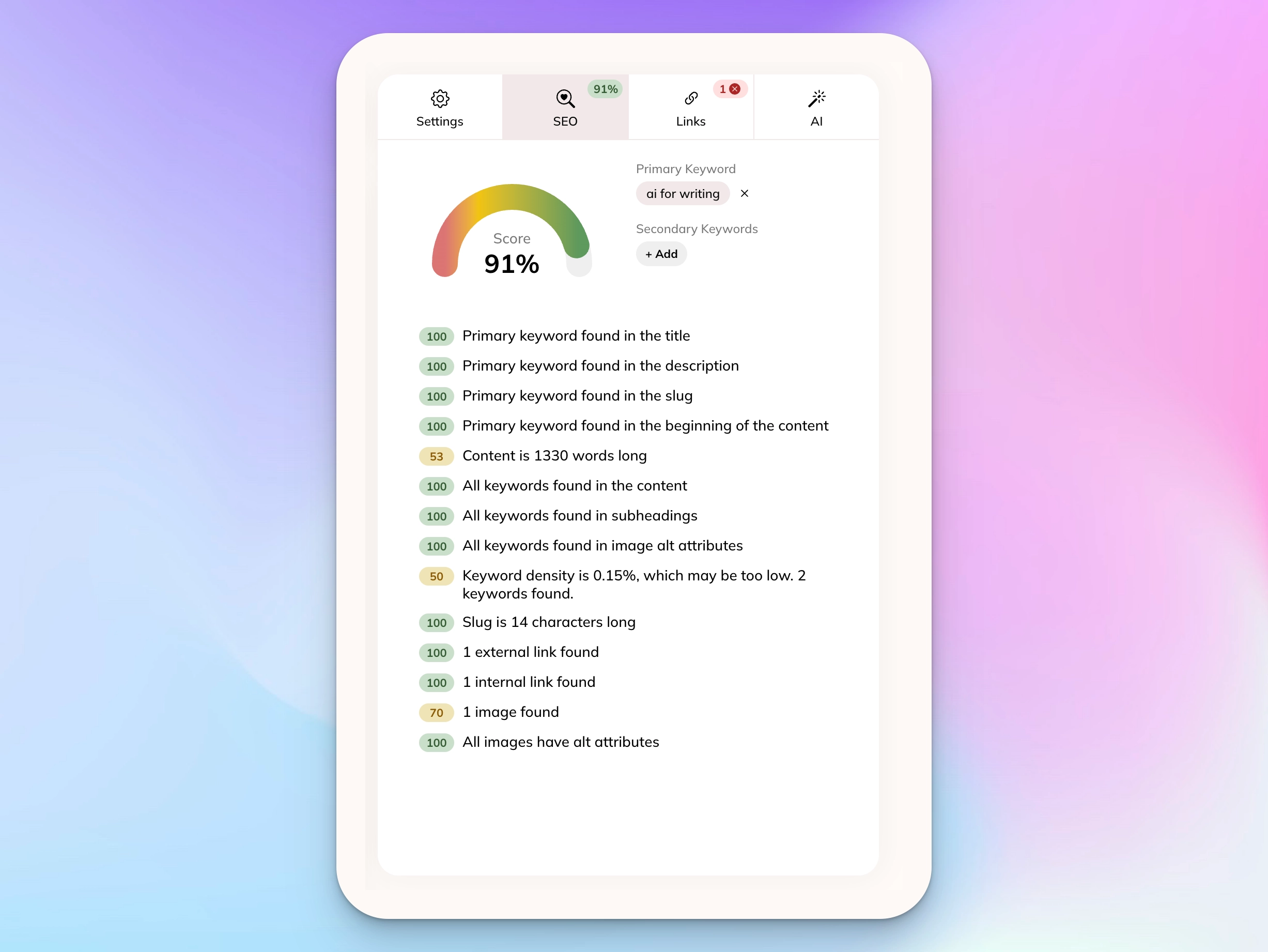 You can see the overall SEO score in the Posts list to find posts to improve.
For the score and suggestions, instead of reinventing the wheel, we closely followed the popular battle-tested WordPress SEO plugin RankMath. It means that you get a world-class SEO plugin with Hyvor Blogs, without actually having to install any plugins!
Pricing:
SEO score is available on all plans

SEO suggestions are available on Growth and higher plans
According to a study by Ahrefs, 66.5% of links become broken within 10 years. Broken links can significantly harm your blog's user experience and SEO. You cannot prevent links from breaking, but you can replace broken links with healthy links.
To make this easier, we developed a robust link analysis tool to help you identify broken links easily. It comes with 2 separate features.
The first feature is the link analyzer in the post editor. It gives real-time feedback for you as you write your post. This will help you publish your blog post without any broken links. This checks for internal, external, and even anchor links in your post.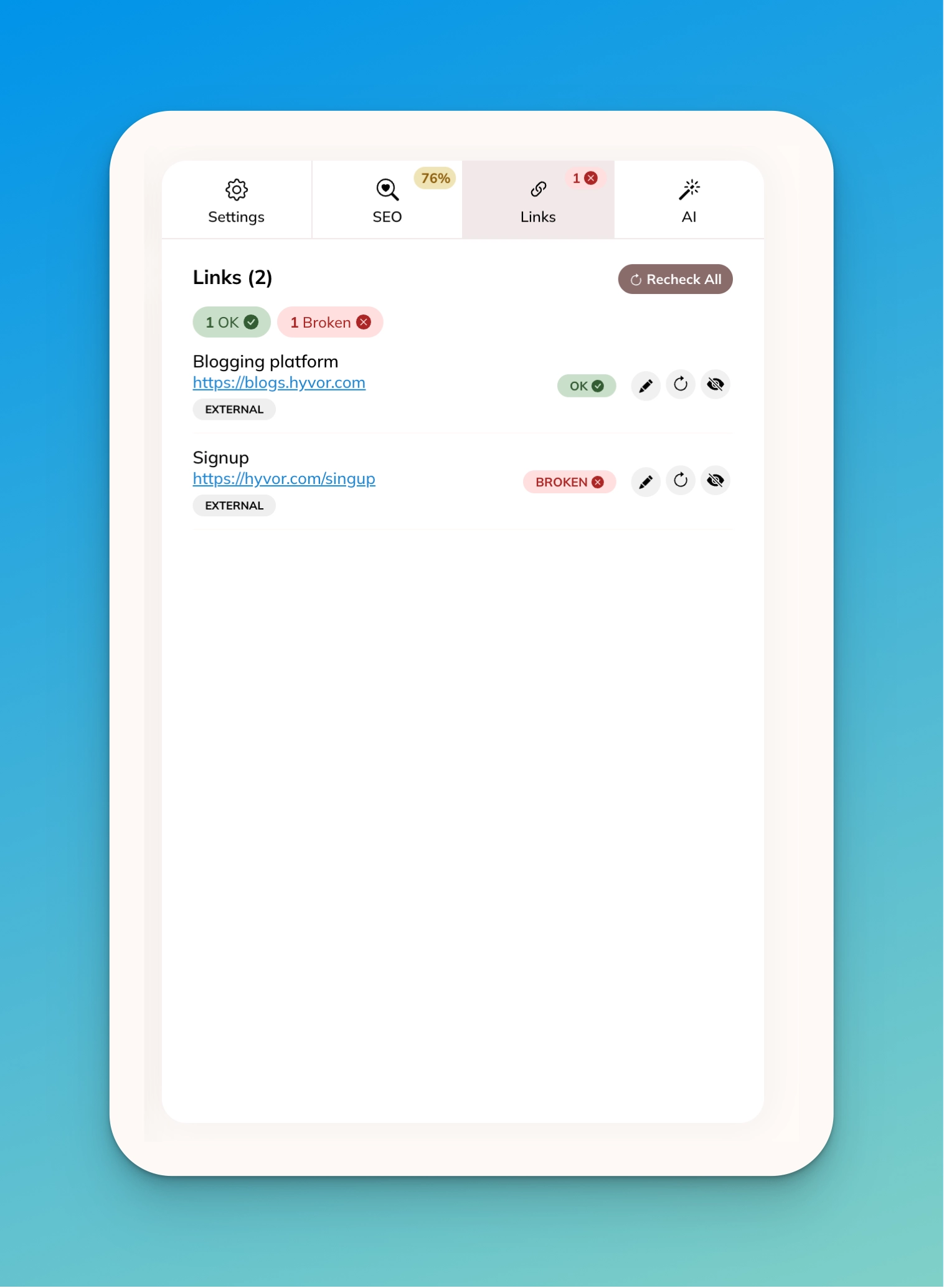 Links break over time. Our bi-weekly (run every 14 days) full-blog analysis checks for all links in your posts and provides you with a report in Console > Tools > Link Analysis.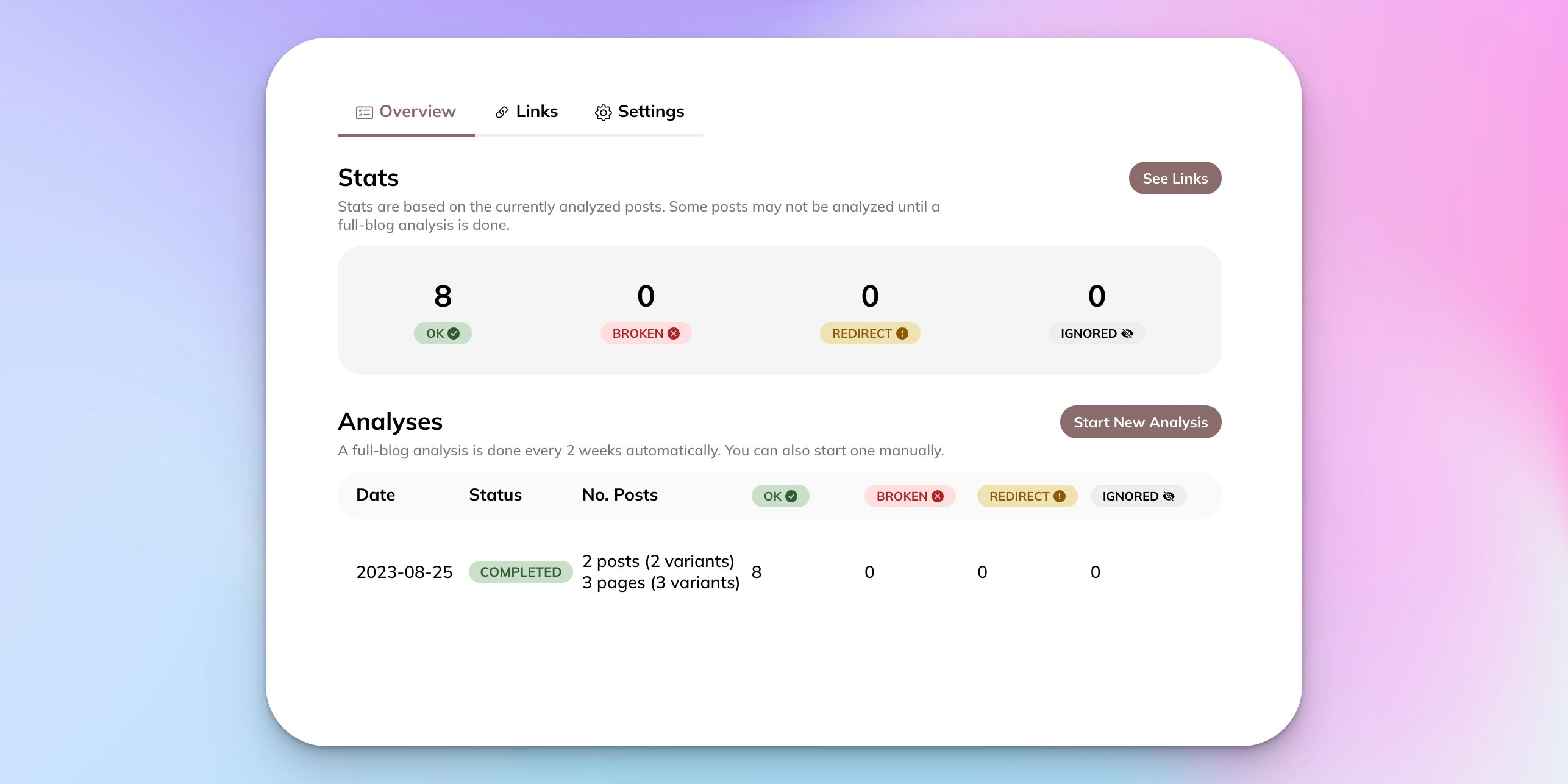 You can also view all links and their current status in your posts in a single place: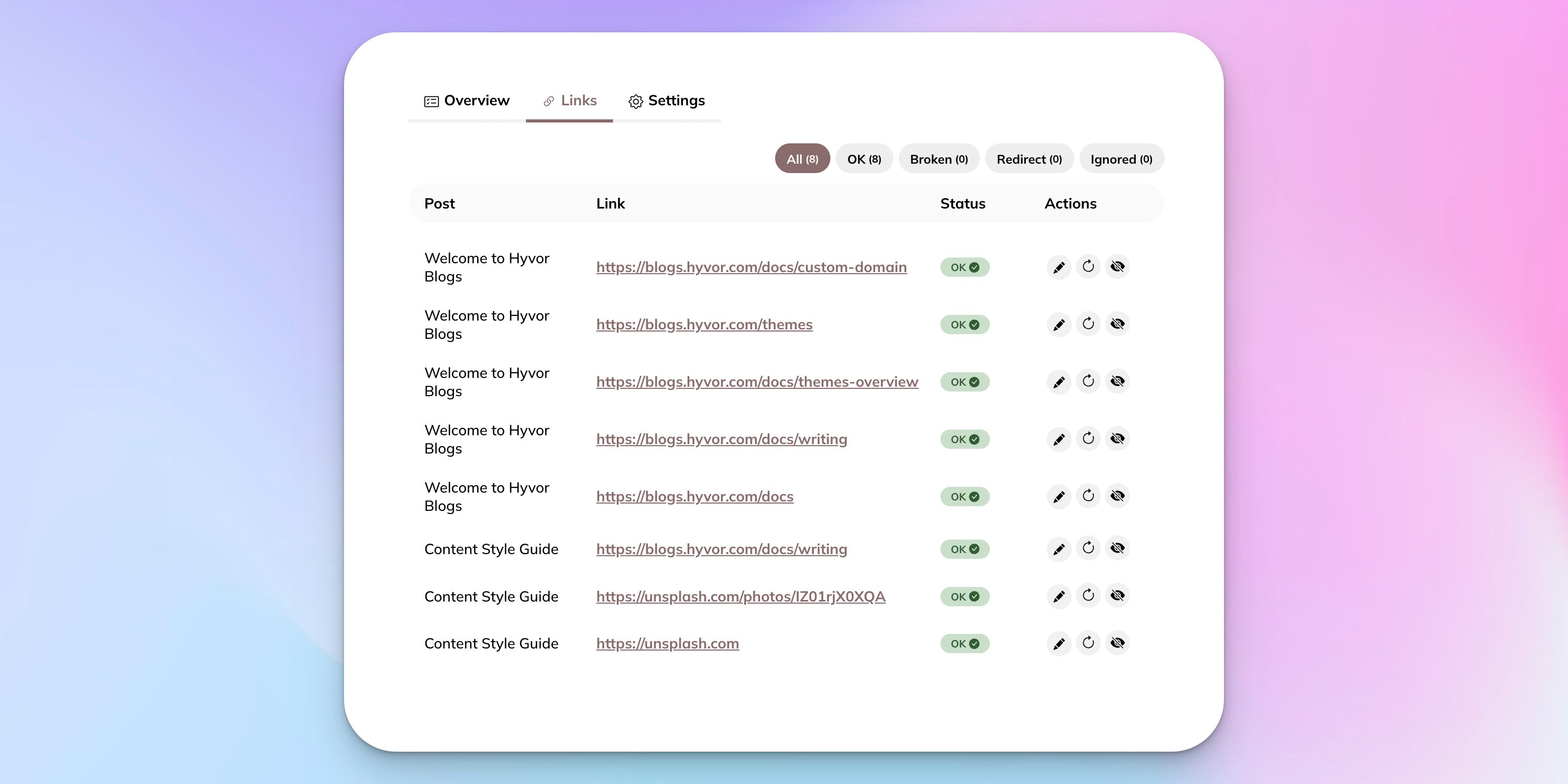 And, we will send you an email report once the full-blog analysis is done: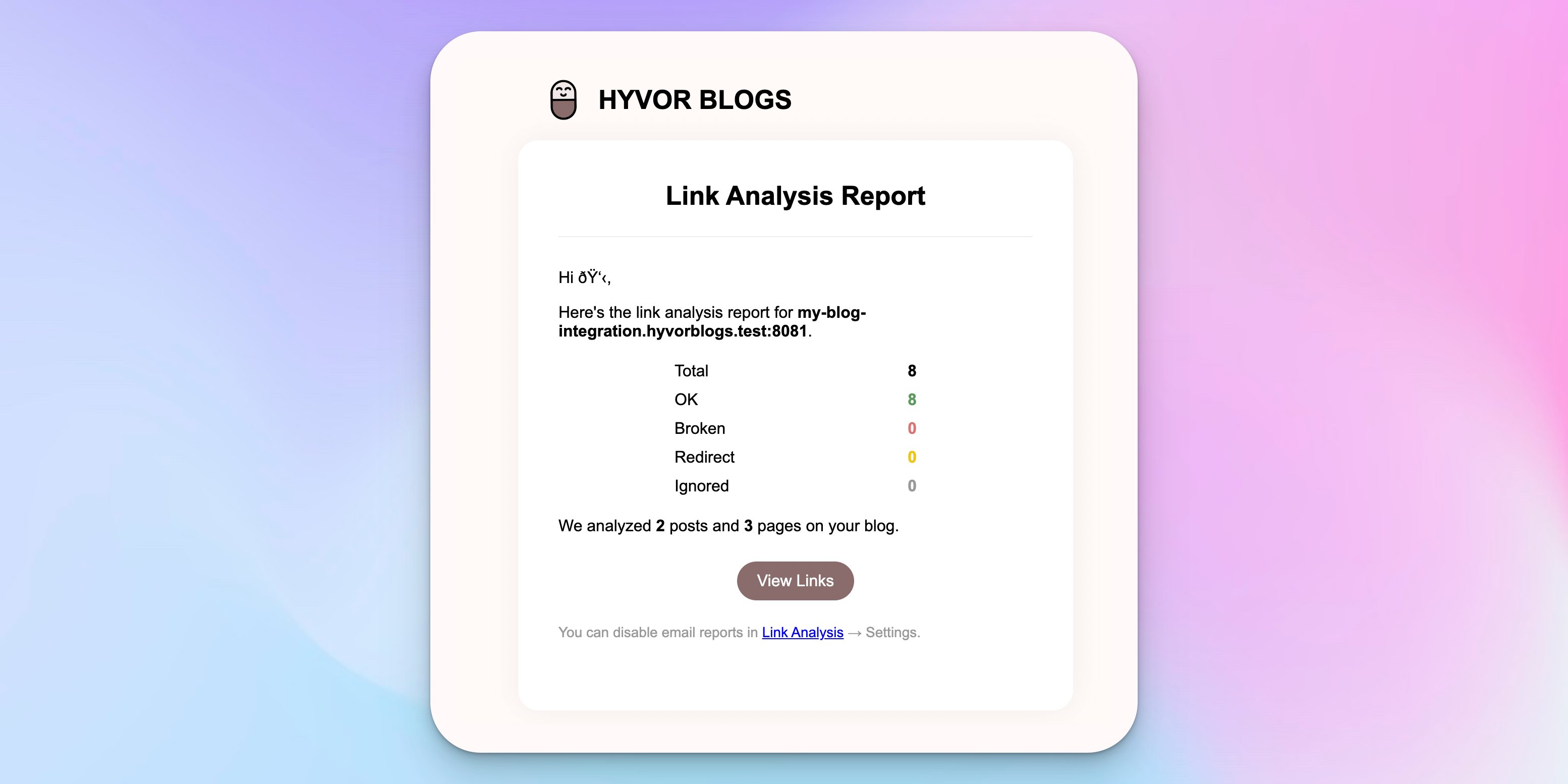 You can configure your link analysis settings in Console > Tools > Link Analysis > Settings.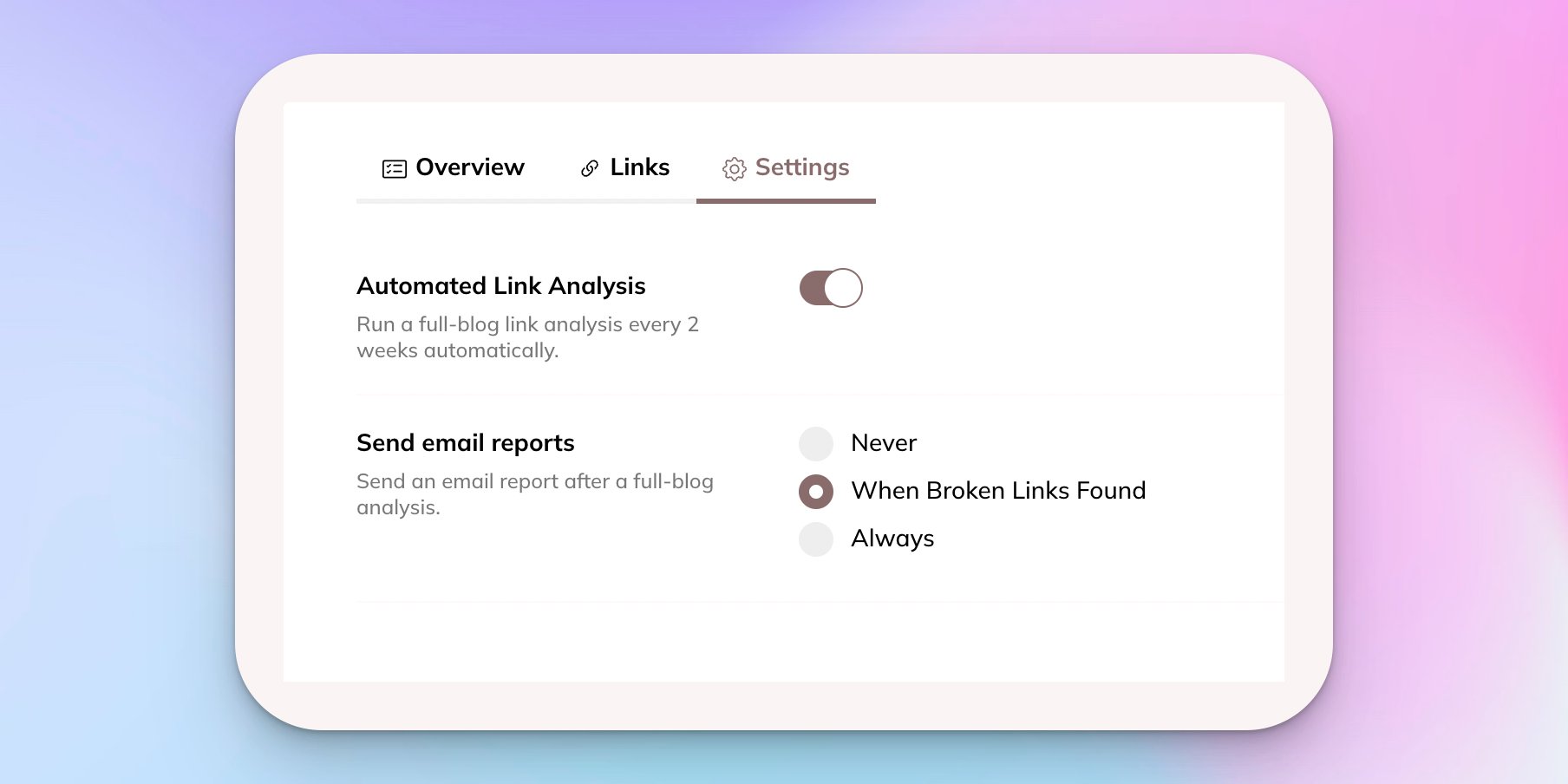 Pricing: Link Analysis is available on the Growth and higher plans
You probably have heard of ChatGPT. We have integrated GPT 3.5, the powerful large language model behind ChatGPT, into Hyvor Blogs to allow you to easily generate content and add it to the editor.
Here is a demo of how it works: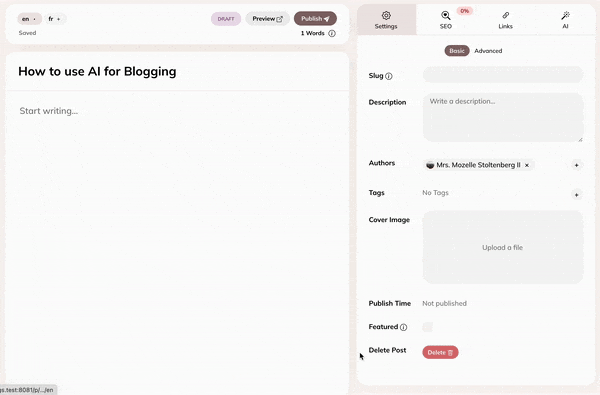 It comes with a few pre-built commonly used prompts: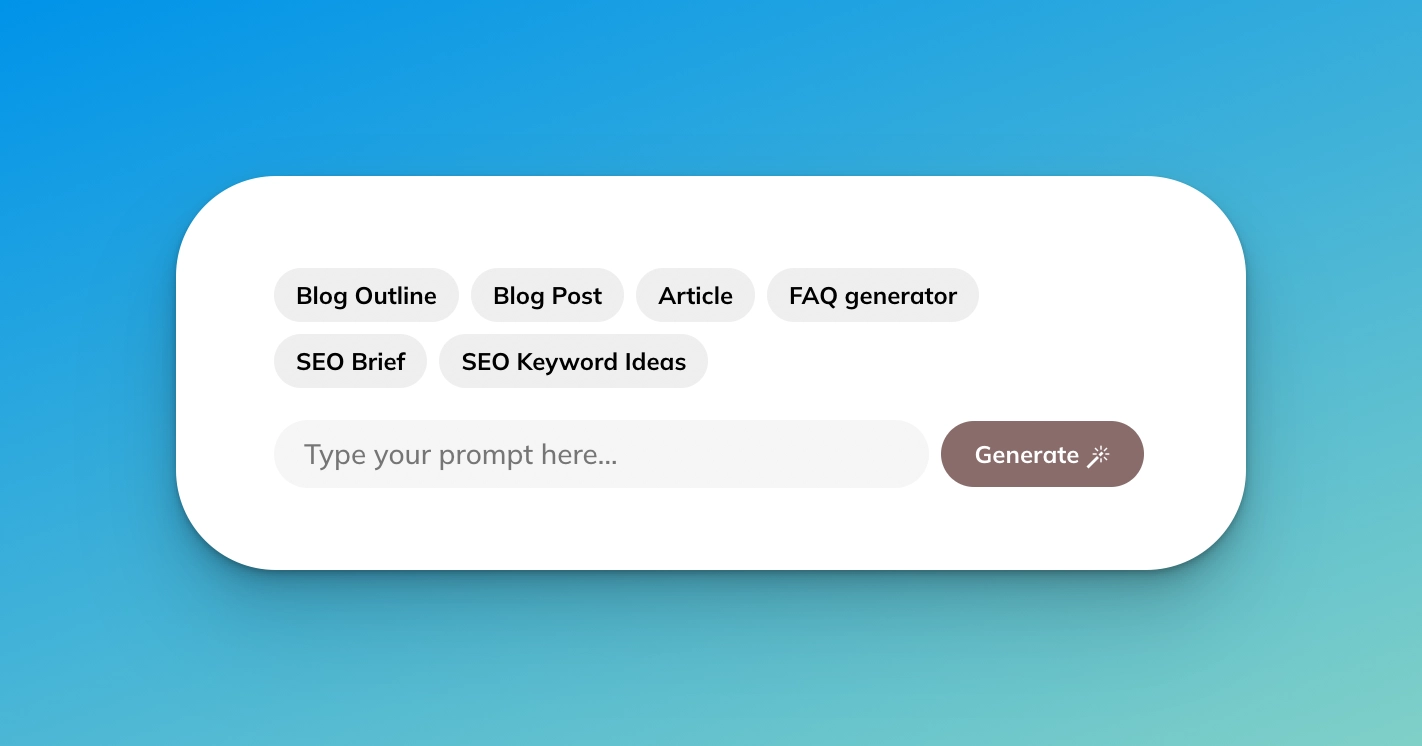 And, you can easily use the generated content in your Editor.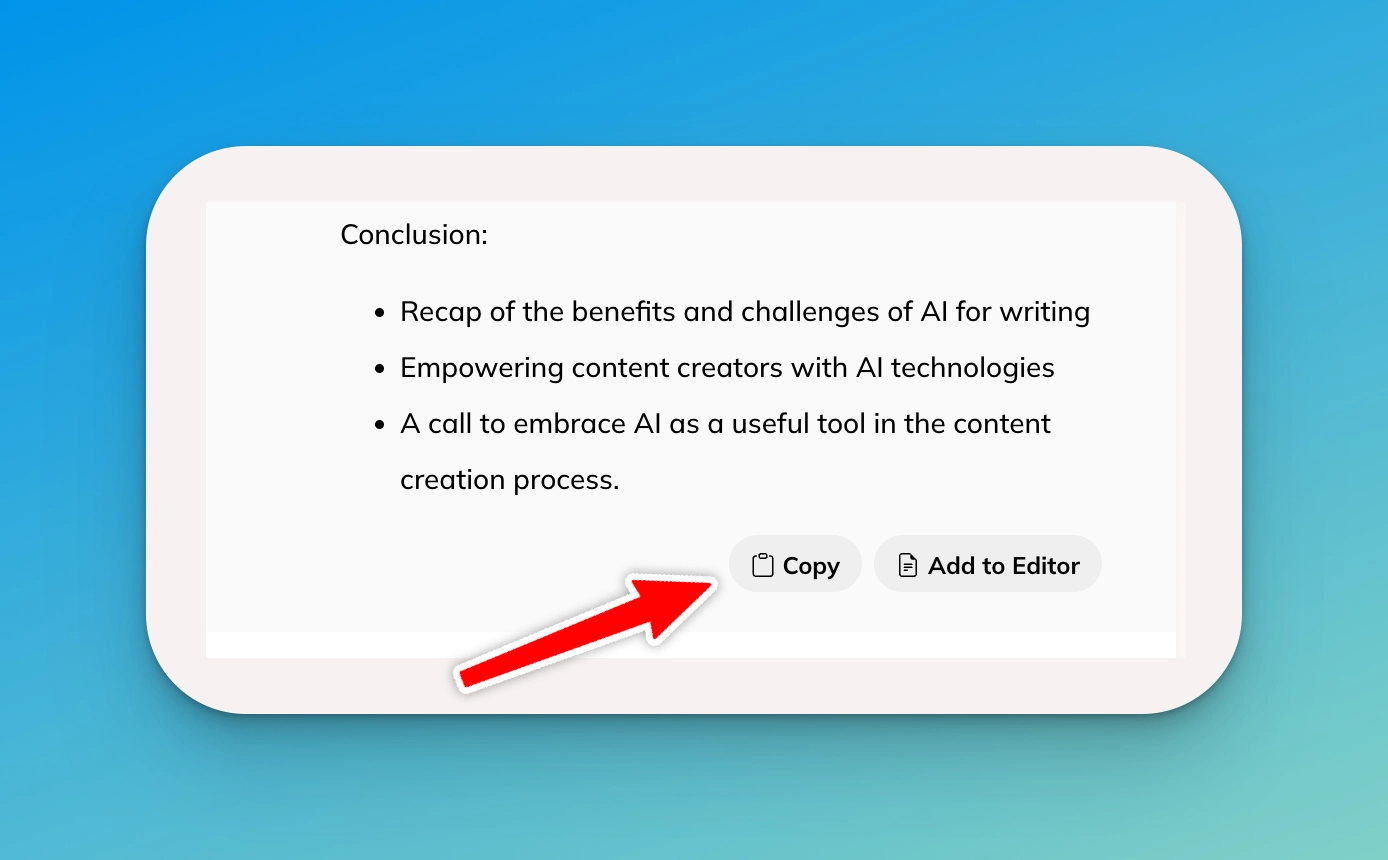 Pricing: GPT Integration is available on the Growth and higher plans. Tokens are limited by the plan. See pricing for more details.
Until now, changing theme fonts has been a nightmare where you have to deal with multiple CSS files, @font-face rules, uploading assets, etc. Or, you had to use a third-party service like Google Fonts, which comes with a privacy liability.
We fix all those issues with our new theme fonts feature. It combines the simplicity of Google Fonts and the privacy of locally hosting the fonts. All the fonts (CSS and font files) are served directly from your domain - no requests are sent to Google or any other third party.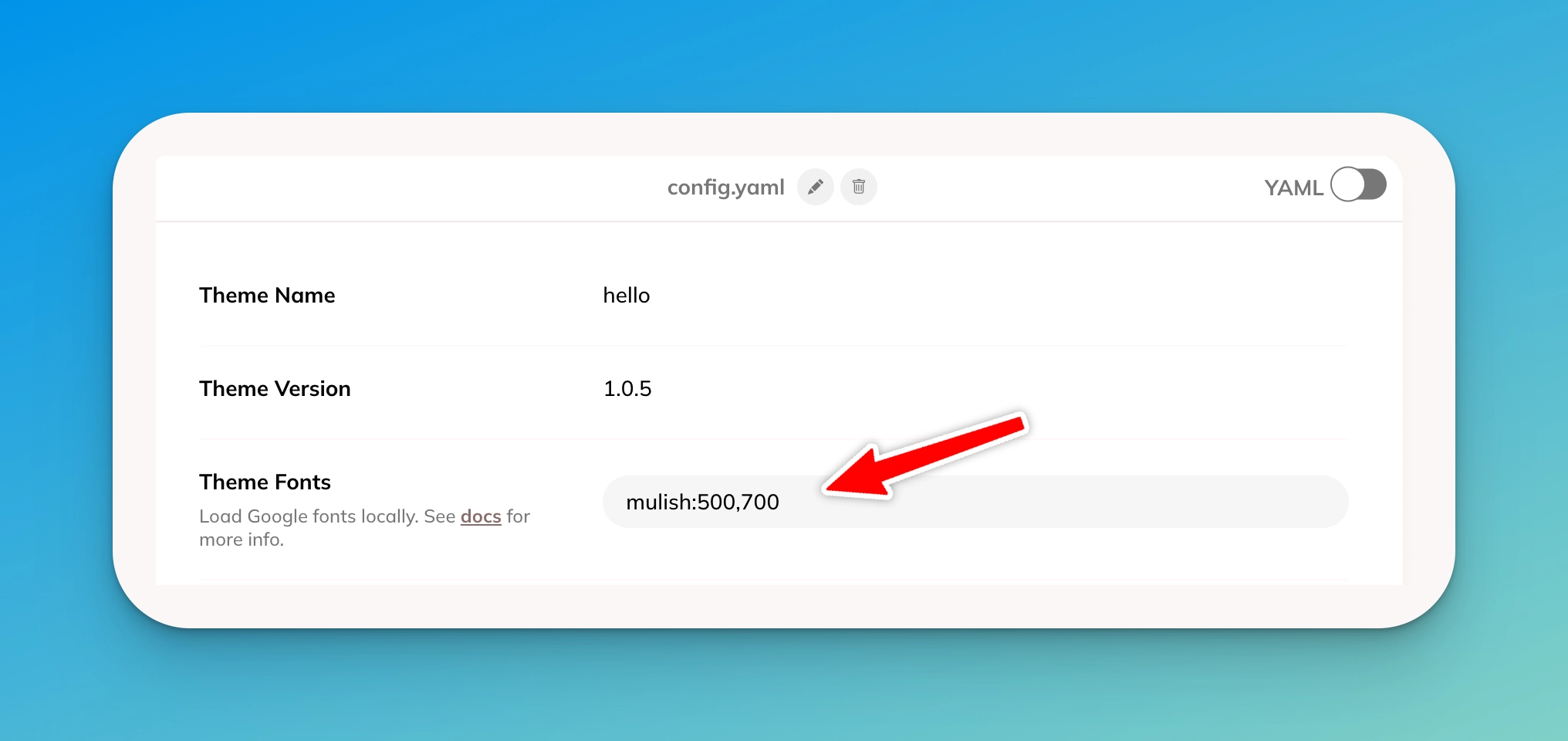 See our fonts documentation for more details.
This is a long-awaited feature. Our post editor now supports adding tables.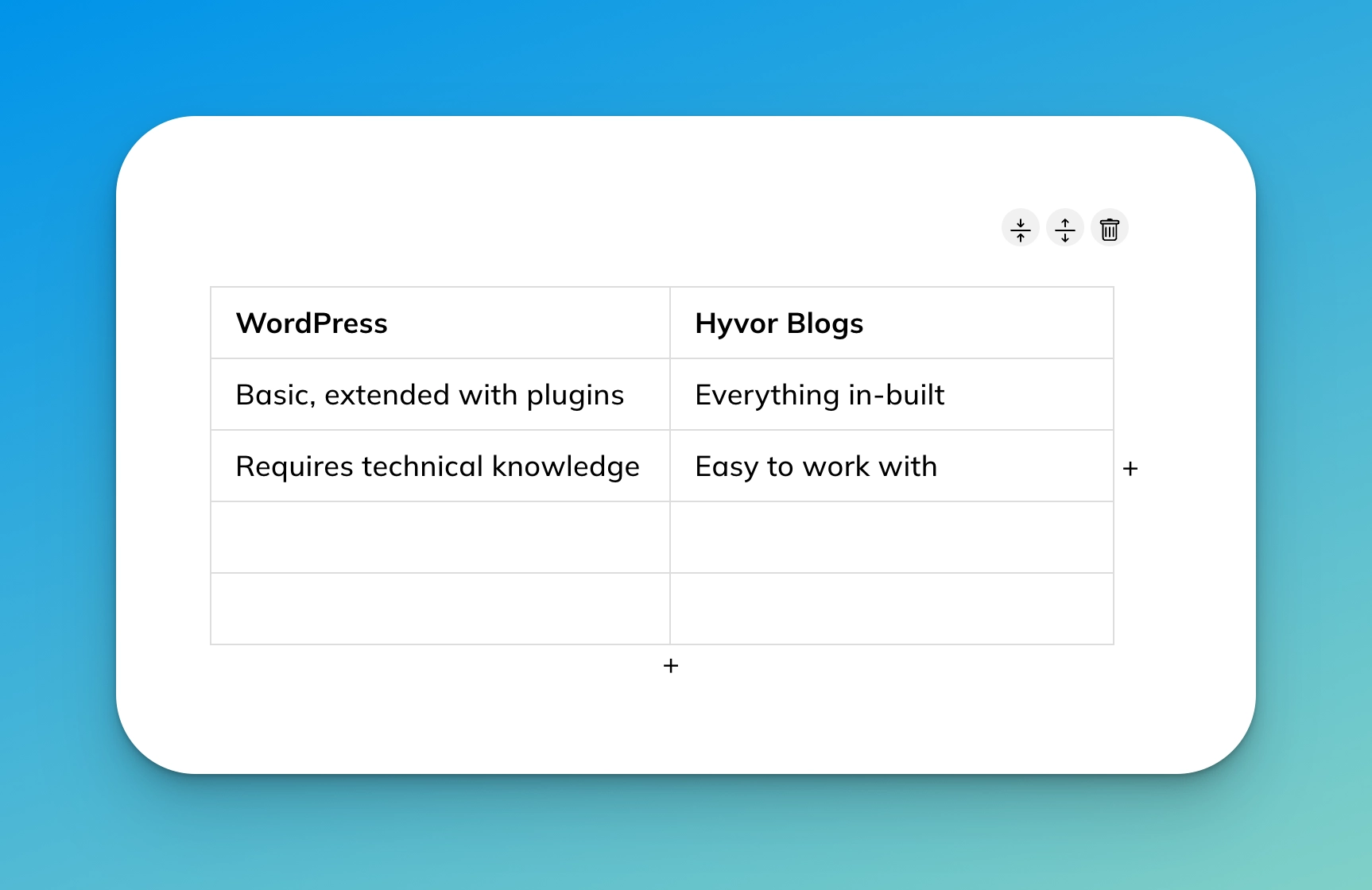 With all the features you need to customize it…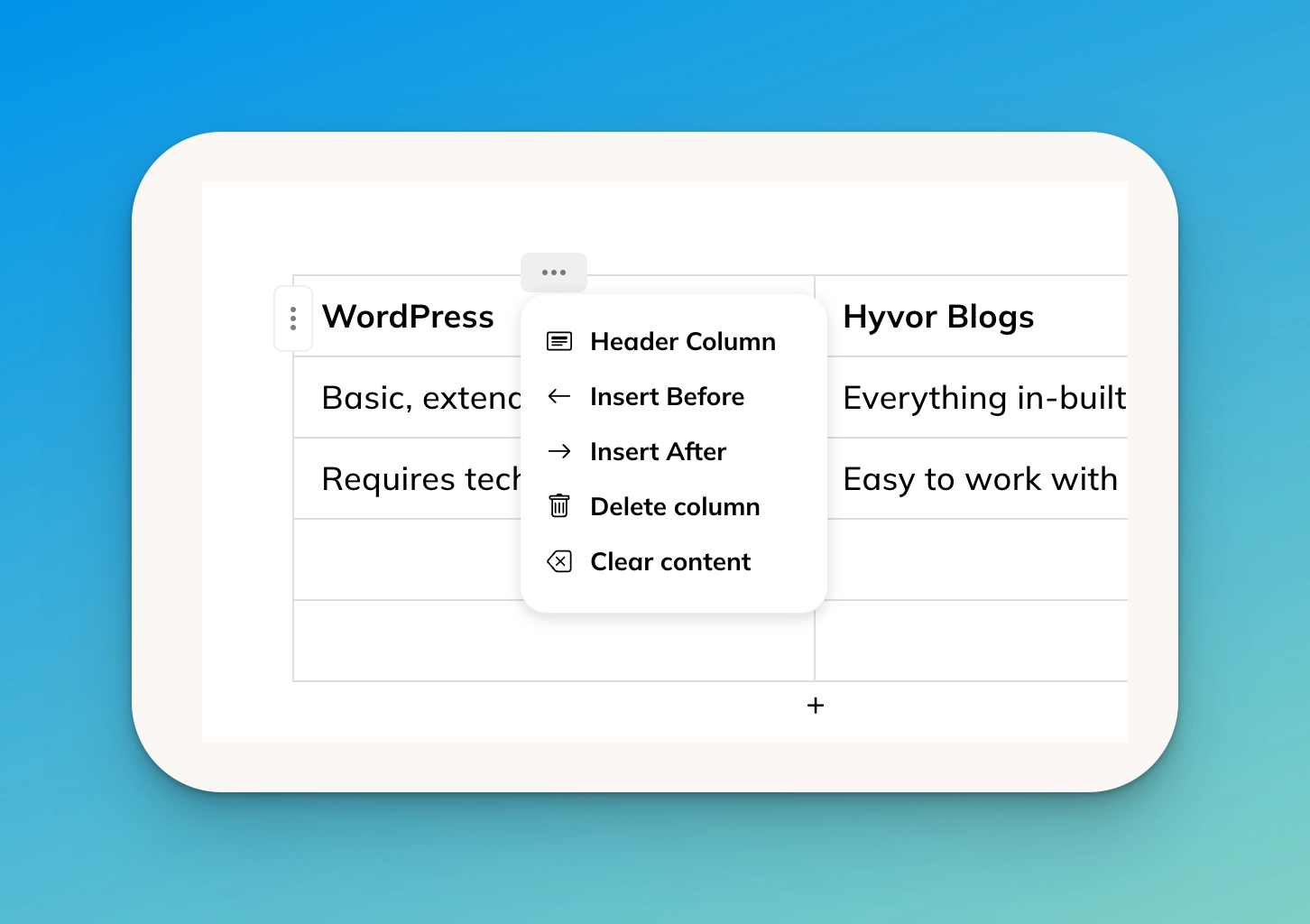 Table Styles
All official themes have been upgraded to support table styles. If you have a new theme, you may upgrade it from the Console. If you have done many template customizations, you may have to add styles manually. See this pull request on GitHub for the styles to add to your theme to support tables.
We improved the image selector to allow
⬆️ uploading (browse, drag & drop, paste)

🖼️ selecting from your blog media

📷 choosing from Unsplash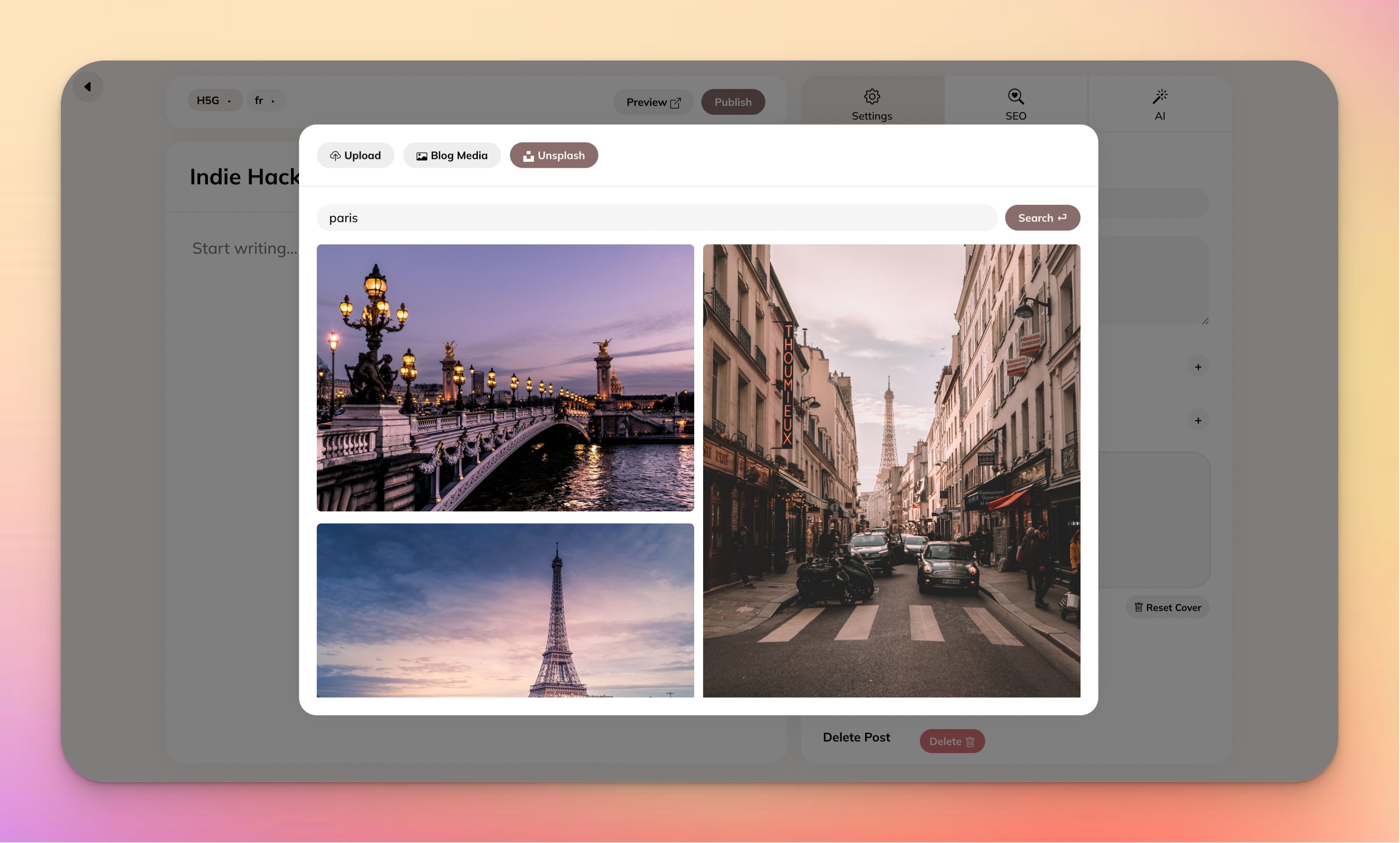 We hope you enjoy our new features. Let us know your feedback below.