Want to get better rankings in the SERPs, boost your visibility, improve your security, and enhance your user experience? Consider streamlining your blogging process with these six best digital tools for bloggers.
We get it: blogging is no easy feat, especially for aspiring bloggers—it isn't just writing.
Creative writing is only one of many multilayered processes in blogging.
You must be great at creating a flawless user experience, stunning visuals, catchy titles, and SEO-optimized content. And once you're done with that, you need to promote it on social media.
Plus, don't forget the security aspect of blogging—you can't risk all your hard work to notorious hackers.
Here's the million-dollar question: How can we make the whole process more efficient?
You need to use digital tools that'll save time and money and improve your work quality. In this article, you'll discover the six best digital tools for blogging that'll make your life easier.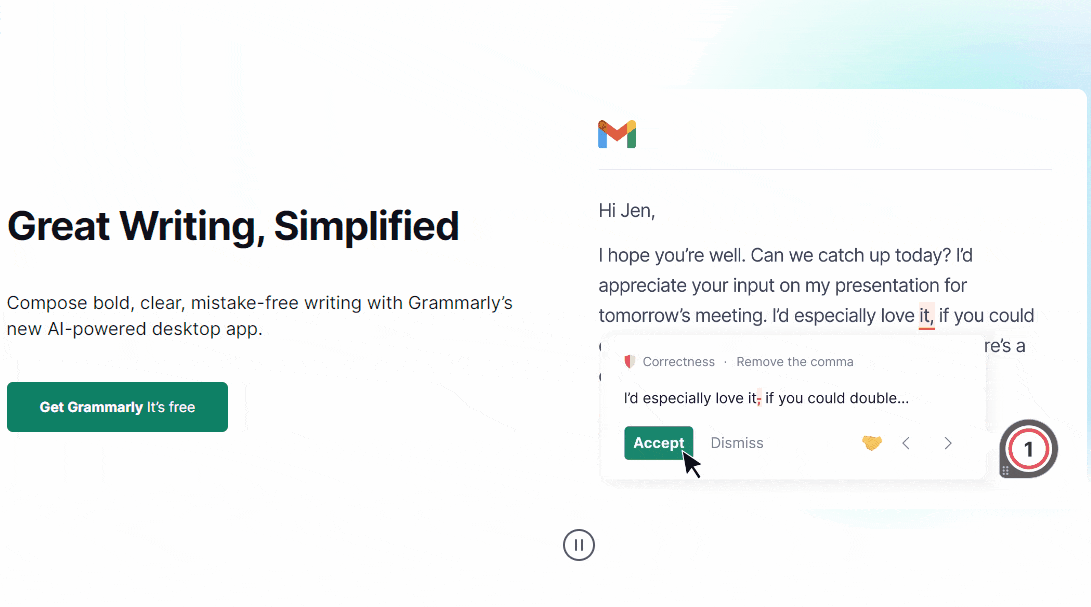 There isn't a bigger turn-off for your readers than finding grammatical errors in your blogs. If your writing pieces have consistent grammatical/punctuation issues, it'll make you instantly lose authority over your readers.
As your reader navigates through your post, attempting to decipher your intended meaning, they may become frustrated by the repeated errors. 
This can cause them to lose interest in your writing or even abandon it altogether.
Without clear direction in your writing, you may repeat points and become redundant. That's why you need to literally dot your i's and cross your t's when it comes to grammar.
In today's hyper-paced world, our attention spans are becoming shorter. So, even if we think we are Shakespeare, we still might miss a comma or a dot here and there.
Grammarly makes it easy for bloggers to catch those mistakes and offers suggestions for automatically fixing them using AI. Not only that, but it also fixes your writing pieces' tone, clarity, and engagement.
For example, it provides suggestions such as converting passive to active voices and identifying colloquial verb phrases or double subjects.
It also offers a plagiarism-checking tool. Use that to ensure your blog is unique and ranks better in the SERPs.
If you aren't using Grammarly yet, check it out. Its basic version is free, but we'd recommend getting the premium one—it's worth it!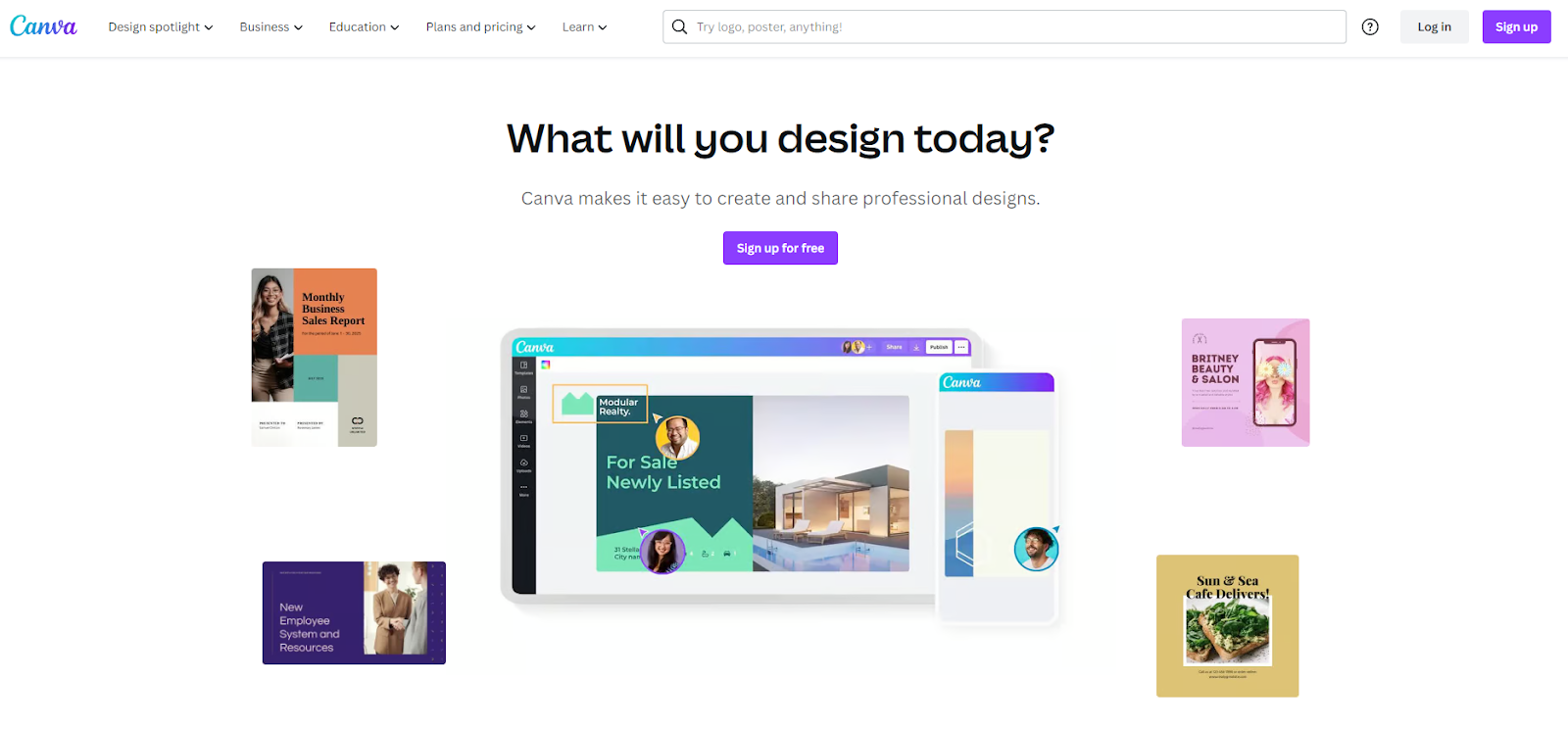 Did you know visual content generates 650% more engagement than text-only content?
So it's logical that your content should be full of helpful infographics and stunning images that catch your readers' attention and give them what they want at a glance.
But creating infographics and featured images from scratch is no joke. You need to know infographic trends, be either a full-fledged graphics designer or at least have a bit of know-how in image editing tools such as Photoshop, CorelDraw, etc.
That's a time-consuming skill to learn. But with Canva, you could design featured images, infographics, quote images, etc., with simple drag-and-drop functionality.
Also, the results would be just as good as those you would get from a professional graphics designer.
There are hundreds of thousands of pre-made templates and elements that you can tailor to fit your blogging needs. Also, just like Grammarly, Canva is free to access, but you'll have to pay for the premium version—which is worth spending!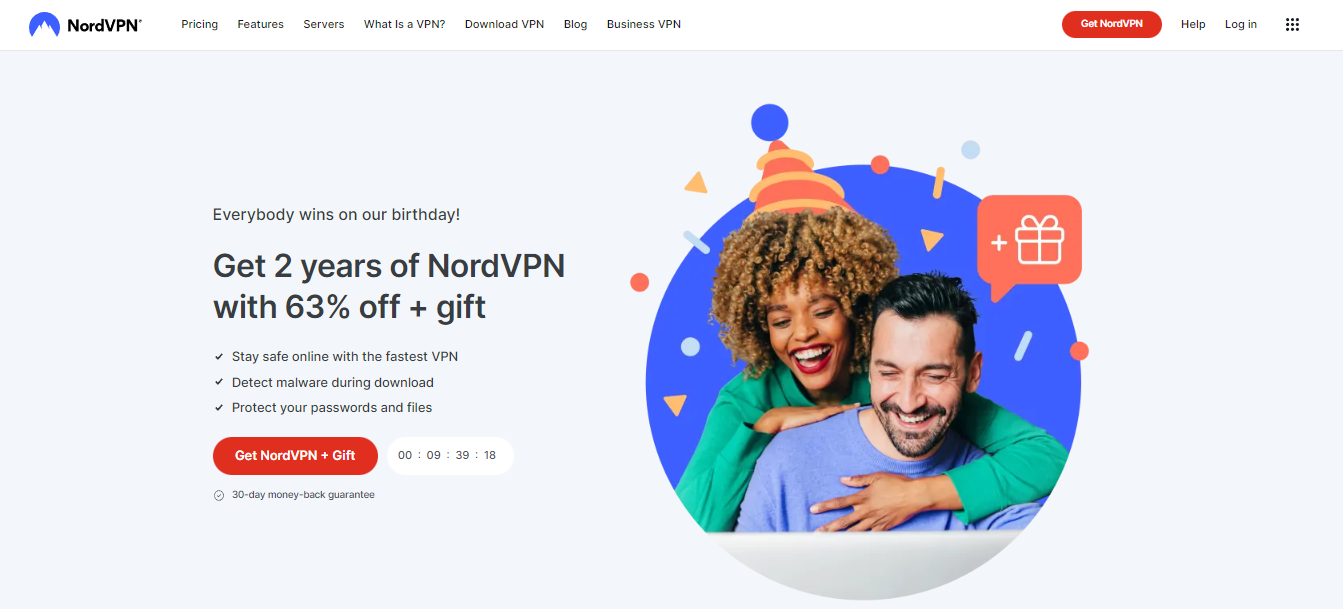 Blogging requires extensive research and analysis to compile an unbiased, well-founded piece of writing.
Yet even with the hard work put in, you might often find the websites they attempt to access restricted by censored or regional blocks.
Even worse, digital surveillance, hacking/phishing attempts, and network vulnerabilities threaten your site information and logins.
That's why a VPN service is so important in protecting activities related to content publishing, design updates, and other site management—it provides an extra layer of safety against these risks.
NordVPN is one of the best VPN services, with glowing user reviews. Invest in it to secure your admin credentials, uploads, downloads, and site-associated transactions.
Plus, its 5500+ servers in 60 countries ensure you are never geo-blocked while researching your articles.
Also, you don't have to compromise your internet speed while using NordVPN. (A common issue faced by VPN users.)
The best thing? It starts at only $3.49/month.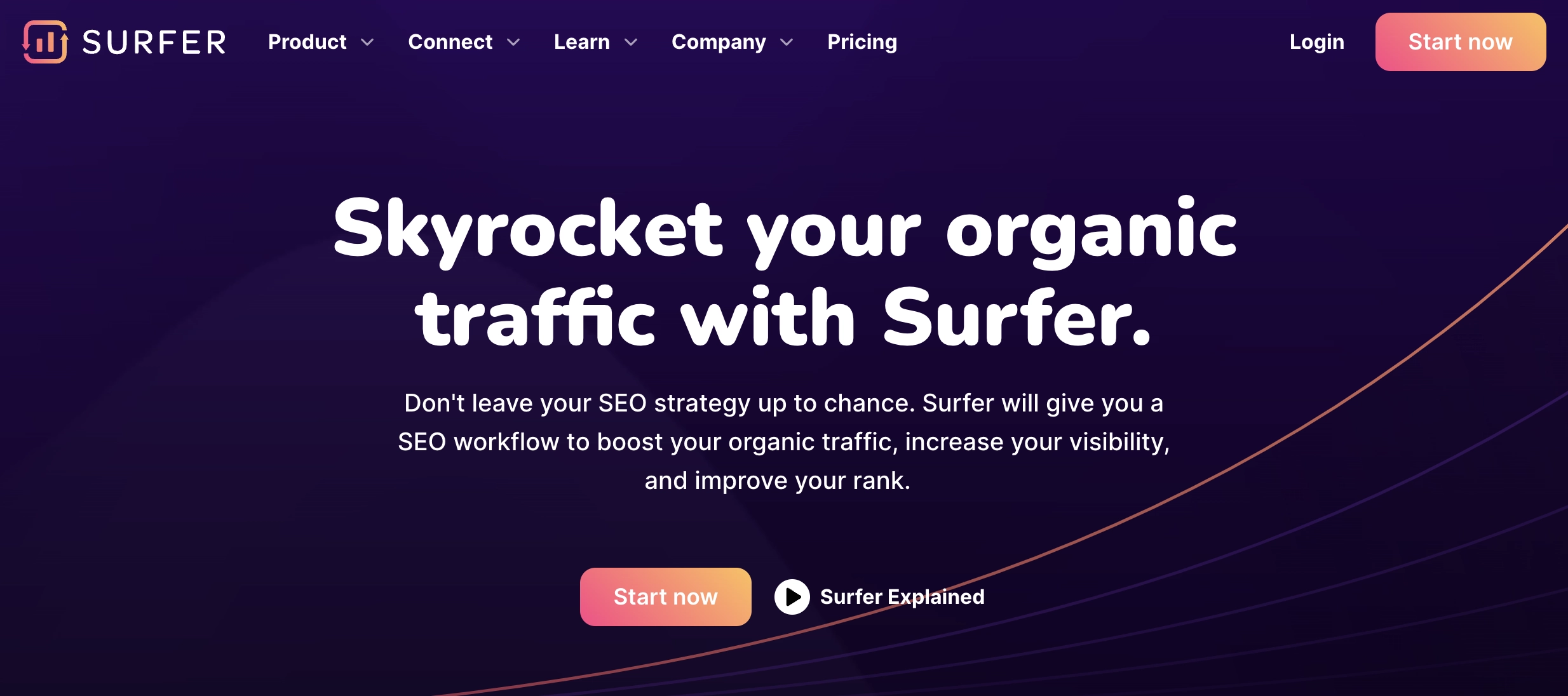 As a blogger, your on-page SEO game should be on point if you want to see decent traffic from search engines.
The best way to do that right now is by using Surfer SEO.
Surfer is a powerful SEO tool that closely examines why the best pages rank highly for specific keywords. Use Surfer SEO to gain valuable insights into what you need to do to create content that will help you outrank your competitors.
There are two main ways that Surfer can assist you: firstly, by helping you create optimized content either by yourself or by outsourcing it, and secondly, by optimizing pages that have already been published.
One of Surfer's key features is its content editor. This tool analyzes several elements on your pages and compares them to the top-ranked results for the same keywords.
It looks at how your content is structured, the use and density of keywords, and your wording. Surfer then provides guidelines for creating content with enough structure and wording to appear on the first page of search results.
Rather than trying to outsmart Google's algorithm, Surfer takes a data-driven approach by analyzing what works for top-ranking sites. It then provides you with clear directions to follow to align with the algorithms. 
Surfer's keyword analyzer is another useful feature, with Audit and True Density tools that enable you to optimize existing pages. Also, Surfer's SEO toolkit includes keyword research and common backlinks.
It uses around 500 data-driven ranking criteria to identify the factors contributing to top-ranking sites. So, if you want to improve your SEO and outrank your competitors, Surfer is a great tool.
Colorcinch is a must-have photo editing tool for bloggers as it allows you to easily transform ordinary photos into amazing artwork. Colorcinch offers a user-friendly interface and a wide range of sophisticated editing tools to bring out the most in your images, whether it's adding filters, applying creative effects, or replacing photo colors. Its broad array of adjustable cartoonizer, sketcher, and digital art effects is one of its notable features. It's a game changer for bloggers who want to improve their visual content without the need for complex design skills.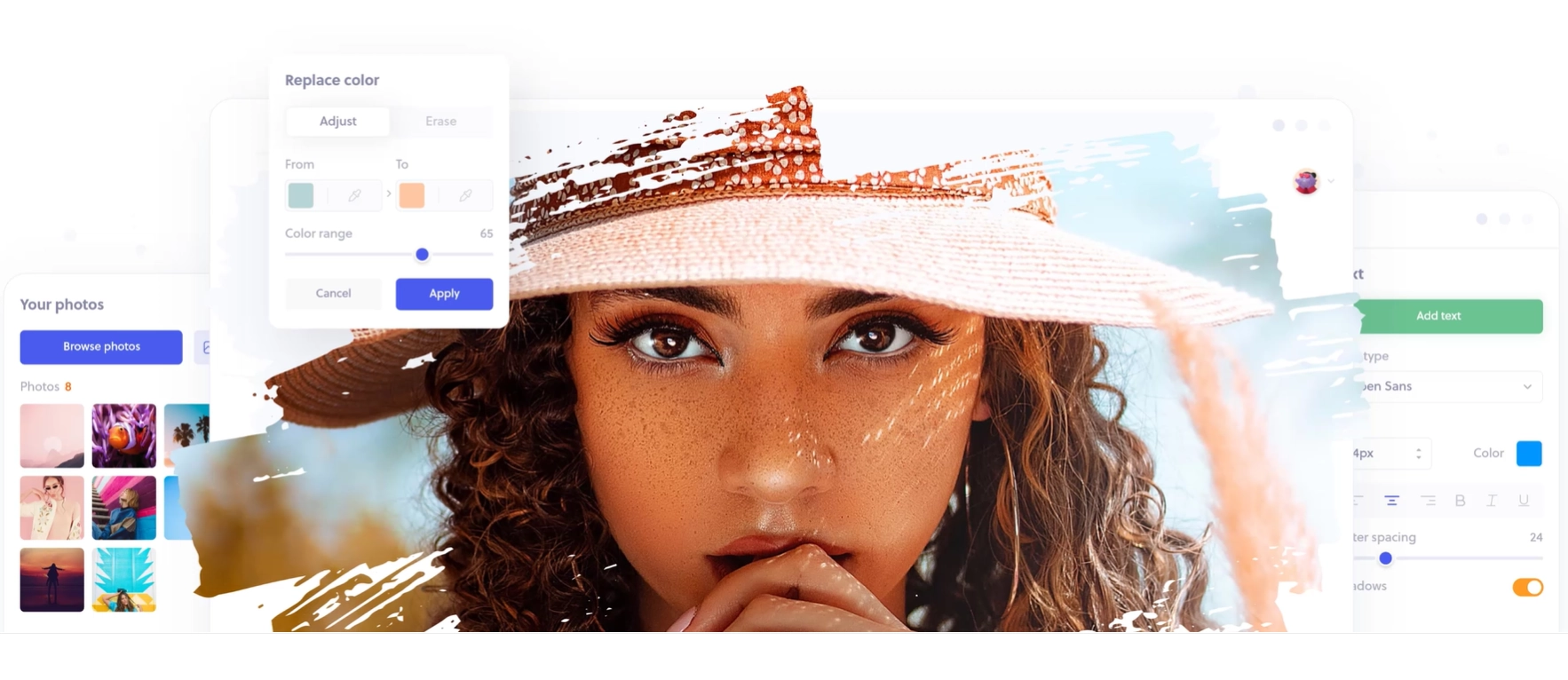 Take your blogging game to new heights with Colorcinch and unlock the full potential of your visual storytelling.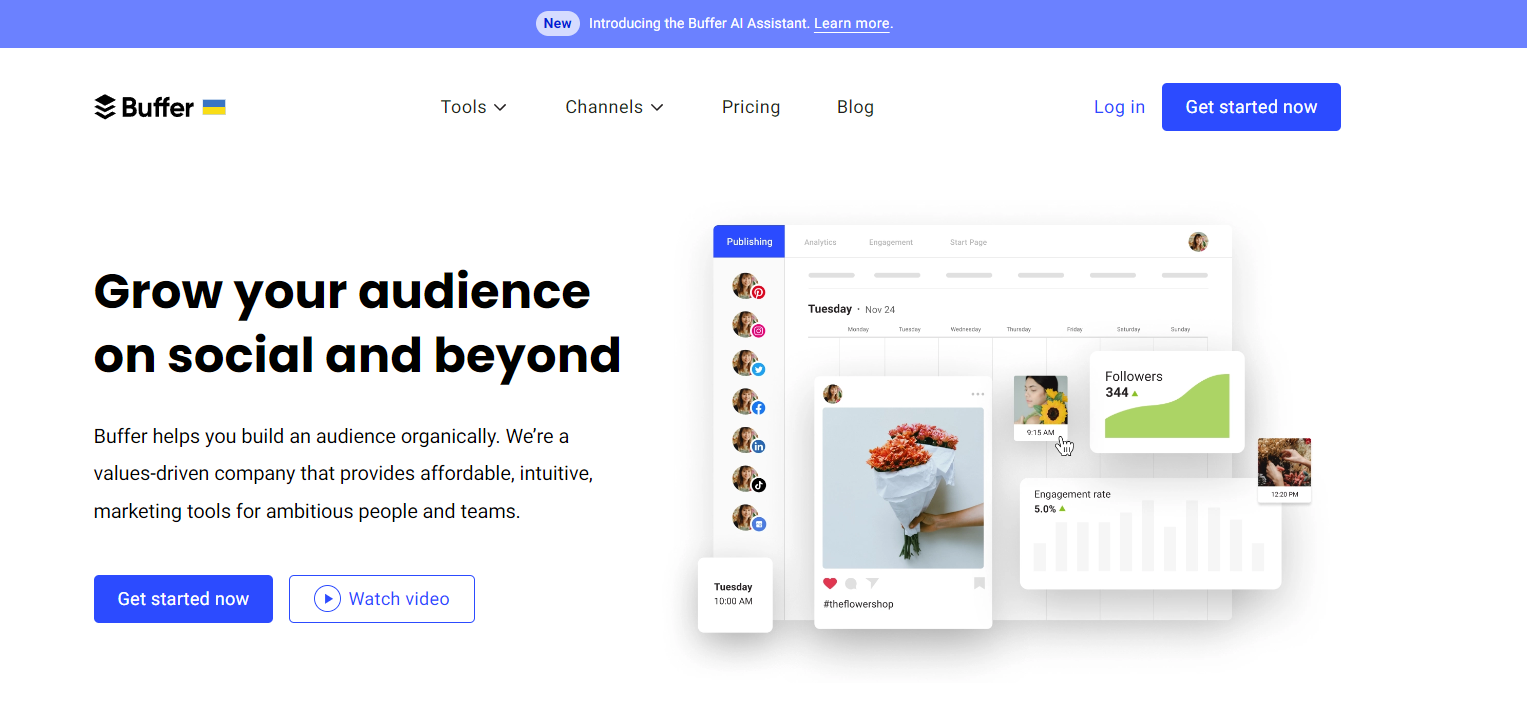 To drastically increase your reach, you need to look beyond just traffic from search engines. The best way to promote your valuable content is through social media—it drives great engagement and has a massive, untapped audience.
But managing multiple social media platforms is a full-time job. The job becomes even harder if you have a content-writing team and own multiple websites.
That's where Buffer comes in.
With Buffer, schedule all your content on multiple platforms like Facebook, Twitter, and Pinterest with a single push of a button.
Also, access detailed analytics on how each post performs in reach and curate content you discover from around the web using a browser extension or mobile apps. That's not all; Buffer also offers some extra features that make it an excellent tool for bloggers to own.
For example, create a long-tail post-repetition schedule and use the optimal timing tool to ensure your posts reach the right people at the right time. 
Buffer offers a range of plans, including a free plan and paid plans with additional features and analytics.

When it comes to click-through rate (CTR), a catchy or "click-bait" title is the name of the game.
The more attention your title or headline grabs, the more clicks you get, and with that, a better bottom line.
You need to pay close attention to your titles—if your title is dull, even if you rank high in the SERPs, you'll be wasting your traffic. (Also, if your CTR is low, it hurts your ranking.)
That's why smart bloggers use tools like the CoSchedule Headline Analyzer.
The CoSchedule Headline Analyzer uses a database of successful headlines to suggest the right words and optimize the character length of your headline.
Enter the headline you're considering, and the tool provides a total score and breakdown of emotional, powerful, uncommon, and common words. It also categorizes your headline as generic or emotional and provides tips for improving the structure.
One standout feature of the CoSchedule Headline Analyzer is that it logs your headline history to compare how much better they are getting over time. also, it provides previews of your headline on search engines and social media networks, so you can see how it will look in different contexts. The CoSchedule Headline Analyzer is free, but you'll need to provide your name, email address, and some personal information to access it.
Throughout the analysis, the tool provides helpful tips and links to articles to improve your headline writing skills further.
Wrapping Up
An unorganized and unoptimized writing process can hold you back from achieving your full potential as a blogger.
Incorporate these blogging tools into your routine to streamline your workflow and increase your productivity.
Imagine producing better-quality content in less time than it used to take you. Convert this dream into reality with the tools mentioned in this article.