Ghost is an open-source CMS (Content Management System) that was founded in 2013. It allows its users to create blogs, have control over their own content, enable membership, create subscription newsletters, etc. However, not all those possibilities in the Ghost blogging platform suit every blogger's requirements and purposes. That is why you need alternatives to Ghost. Let's see what are Ghost alternatives and why you should try them.
HB - Hyvor Blogs is an all-in-one blogging platform where you can create your own blog as the same as you want. It comes with the following cool features in it.
If you are looking to attract more users around the world, you need to enable things that improve user interactions right? For example, adding commenting spaces, adding new languages to your blog, using attractive themes, etc. In that case, Hyvor Blogs would be the best choice for you rather than Ghost because Hyvor Blogs has the following features:
Multi-language support by default - You can add new languages to your blog as you prefer. You can start multi-language blogging using different languages and grow your audience. It is just a piece of cake.

Auto translation - No tedious tasks of translating blog posts into different languages. With just one click, you can translate your blog posts easily.

Custom domains

Right-to-left (RTL) languages supported

Free commenting system - Hyvor Talk is completely FREE in Hyvor Blogs

Mobile friendly - You can blog from anywhere using any device. Even using your mobile.

Privacy protected

Complete control - HB does not inject ads, trackers, affiliate links, or paywalls into your blog. It's your blog - You decide everything!

Commenting facility is available - You can add a commenting space to your blog users by adding a commenting platform like Hyvor Talk. Hyvor Blogs has given you that privilege. A blog without a commenting space is dull.

Custom themes - You can make your own theme for your blog if default themes do not satisfy you

Data Ownership - You own the content you write. You can export your content and move to another platform anytime.

In-built SEO - All you need for technical SEO is in-built in HB

Easy to setup with essential tools
Plus, Hyvor Blogs is completely developer friendly.
Data API - Access public data of your blog as JSON using our Data API. For example, you can use it to get the latest posts on your blog. The Data API makes Hyvor Blogs work as a headless CMS for an alternative front-end.

Delivery API - Delivery API allows you to host your blog within a subdirectory of your web applications, with the help of Webhooks.

Console API - This is the same API we use in the Console. Automate some of your administrative tasks, or you can even build your own console.

Webhooks - Ping a URL when something happens on your blog (ex: when a post is created).
Not only that but also HB supports web framework integrations such as Symfony, Laravel, etc.
And, some bloggers prefer using static blogs and some prefer dynamic blogs for various reasons. For example, some bloggers prefer static blogs because of the low cost. And some others prefer dynamic blogs because they are so user-friendly. But the problem is, though some of their requirements are fulfilled by either of their choices, not all requirements of a blogger or most of the requirements of a blogger might not be fulfilled by either static or dynamic blogs. But with hybrid blogs, this issue can be fixed. Hyvor Blogs is built on a hybrid concept: it ain't static or dynamic, but a combination of both. So, if you have requirements that are possibilities in both static and dynamic, choosing a hybrid blog is ideal for you.
Custom Domains
Blogging with a custom domain can significantly enhance your online presence and brand identity. So that your blog is unique and independent. When blogging with a custom domain, you "own" your content completely without locking it into any CMS provider or blogging platform.
In simple words, you can your blog becomes independent when blogging with a custom domain. With Hyvor Blogs, you can set up your purchased custom domain easily. There are no additional costs when adding a custom domain; you do not have to pay Hyvor Blogs to set up your custom domain.
Custom themes
Ghost has several blog themes. Each theme has its pros and cons. In most cases, themes work very differently from each other, which increases your learning curve. Learning how to edit theme A may not help you with dealing with theme B. On the other hand, Hyvor Blogs' themes are streamlined. All themes work the same way following a specific set of guidelines, ensuring the quality of all the themes.
Ghost offers several both paid and free themes, but most third-party themes are paid (around $99 per theme). In Hyvor Blogs, official blog themes are free and open-source. The Hyvor Blogs team is working hard on introducing new themes as well. All official themes will forever be free. Therefore, you can easily switch between themes and find out the best one for you.
You can also develop a completely custom theme for your blog. A beautiful and attractive theme makes your blog visitors feel interested in spending time on your blog. Plus, you can customize Hyvor Blogs's official themes to your preference.
You own your data
In Hyvor Blogs, you own your data. Hyvor Blogs does not own your data and you have complete control over your blog. So your blog's privacy is protected.
Mobile Friendly
You can blog on the go with Hyvor Blogs as it is completely mobile-friendly. No matter wherever and whenever you are, you can use any device to access Hyvor Blogs: even using your mobile phone.
Everything is easy with Hyvor Blogs Console
In Ghost, you need some work to set up your blog but with Hyvor Blogs. But with HB the same task is completely easy and you can do all of them just using the console.
And, HB has a powerful editor which has a lot of blocks for you to write your blog posts creatively and interactively.
Also if you are maintaining a big blog that needs a team to be maintained Hyvor Blogs has a great console and content searching option, unlike Ghost. A big blog with a lot of content makes it impossible to search for a particular content manually right? If you have a team to run your blog, you can set their roles from the console.
Free Commenting System - Hyvor Talk
Having a commenting space for blog users on a blog is a crucial part. So with Hyvor Blogs, you can use Hyvor Talk for FREE. So, you do not have to worry about adding a commenting space and paying for it like Ghost.
Multi-language supported
You can reach a huge global audience when blogging in several languages. Though most people use English, those whose mother tongue is not English would love to read a blog in their mother tongue. Therefore you can enable your blog and the content available in different languages such as French, Spanish, Arabic, Chinese, Norwegian, Dutch, and more.
With Ghost, doing a multi-language blog requires lots of work and costs. You have to use WeGlot or Transifex as they recommend. Not only that but also Ghost says that for technical, performance, and security reasons, certain parts of Ghost aren't currently translatable:
But with Hyvor Blogs, you can do multi-language blogging without any issue or hesitation because everything in Hyvor Blogs is translatable so easily.
Hyvor Blogs has AI-powered auto-translation that helps you to translate your blog content just with one click. Plus, all the official themes of Hyvor Blogs are also easily translatable so you do not have to worry about theme translation.
Plus, you do not have to worry about multi-language SEO because Hyvor Blogs has inbuilt SEO.
Right-to-left (RTL) language supported
Hyvor Blogs explicitly support RTL languages like Arabic, Farzi, Hebrew, and more, etc. So if you are a blogger looking to blog using an RTL language or looking to run your blog in an RTL language, while it is already running on LTR language, Hyvor Blogs is the best choice for you. HB's themes are also RTL language supported so you do not have to worry about that.
Easy to setup with essential tools
As a blogger, you may run ads, set up data collection forms, marketing tools, etc. For example, Google Adsense, Google Analytics, Typeform, Mailchimp, ConvertKit, Memberstack, etc. So, working with those tools is way too easier with Hyvor Blogs.
Here are our guides to essential tool integrations.
Additionally…
Hyvor Blogs has a powerful syntax highlighter that makes it easy for bloggers to display code snippets on their blogs. The syntax highlighter comes with several features, including line numbering, line highlighting, diff (+ and -), and line focusing. Importantly, syntax highlighting is done at the time of rendering posts in the back end, so it does not require any additional Javascript or CSS.
In Hyvor Blogs, when you create a blog, you completely own your blog. That means on some platforms, when you create a blog on those platforms, those platform owners are the ones who own your blog. They can take down your blog whenever they want. This issue is there when you are blogging on platforms like Medium, Tumblr, etc. That is why people looking for Tumblr alternatives and Medium alternatives. So, in that case, now you already know which platform fits you.
Hyvor Blogs is cheaper than Ghost
For newbies, if they do not have money to own a domain they can use the domain given by HB. After that, as time goes by, anybody can move to custom domains anytime. Unlike Ghost, HB is not expensive. It has paid plans that are cheap with compelling features when compared to Ghost.
Hyvor Blogs pricing is based on the number of admin users (writers) on your blog and the total amount of Storage used. There are no feature limitations. See pricing for up-to-date information.
2 Users - $9/month

5 Users - $19/month

15 Users - $49/month
Note that you don't have to pay for any of the features or themes.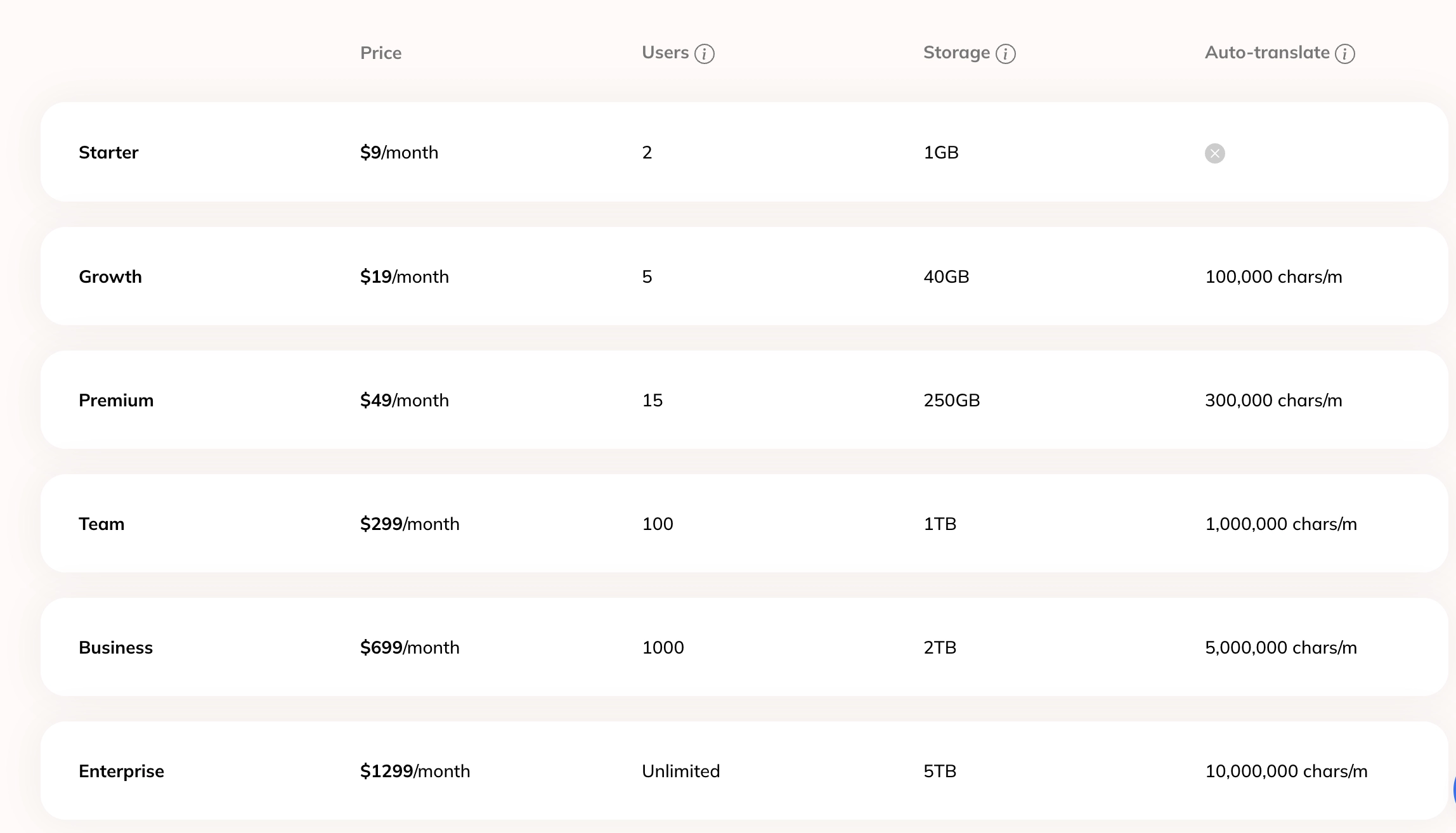 It's a lot of fun to write on Medium. Medium has two options for you to generate money: the Medium Partner Program and affiliate marketing. One of the top editors in the world works for Medium. It allows you to write in a consistent manner.
Medium is available at no cost. Blogging and making money are completely free. If you want to read on Medium, you must pay $5 per month, with a portion of the proceeds going to the authors whose articles you read. The cost of Ghost(Pro) is high. It may cost $348 per year, but it may be more affordable and profitable in the long run. Medium is a writing-focused social networking website. If you're a fresh writer, but you've written a masterpiece that may earn you hundreds of dollars, it may take some time to get traction on Ghost. But with Medium getting traction is easy.
Medium has two subscription options. One is a $5/month membership that allows you to read an infinite number of articles on the platform. And the other one is a $5/month membership that allows you to read an unlimited number of articles on Medium. The Medium Partner Program may be able to assist you in earning money through writing. You earn money when someone who is a Medium member reads your Metered Paywall piece. A portion of the $5 goes to the writers, while the rest goes to the Medium Company.
Writing and maintaining a Ghost(Pro) Blog is similar to writing and maintaining any other blog. But building a blog and getting ranked on Google takes time. Now, having a blog hosted on Ghost means you get all of the SEO tools, but it will take some time for Google to trust your blog. As SEO is great and easy in Medium compared to Ghost, if you do SEO correctly, you can publish an article on Medium and have it ranked on the first page of Google in a matter of days.
Unlike Ghost, inline comments, and comments discussions are also available on Medium.
In short, if money-making is the main aim of blogging, Medium comes as a better solution than Ghost because Medium requires less work to fulfill your goals when compared to Ghost. But there is a drawback in Medium that in Medium, you do not own your blog completely. If Medium wants to delete your blog data, they will just do it and you might lose your well-written blog data within a snap. If you are not happy with Medium, then you can search for Medium alternatives.
WordPress is a free and open-source platform for building a great blog. According to recent statistics, 455millions of websites and blogs are powered by WordPress. Unlike Ghost, it has got a massive collection of components that helps you to build your blog uniquely. For example themes, plugins, integrations, etc. On the contrary, Ghost has got limited customizing options. So if you want more than just a blog -like a super interactive blog or eCommerce- using WordPress is a good move rather than using Ghost because of WordPress's variety of customization. But, you might find Ghost as one of the WordPress alternatives, that depends on the requirements of your blog as I said earlier.
WordPress, they have given you a plugin repository full of tools as plugins for your blog. For example, Yoast SEO for Search Engine Optimization, and Akismet Spam Protection to protect your blog from spam comments and forms. These plugins can be installed and activated with a few clicks of your choice. Not only that, WordPress has a nice collection of themes and you can customize them as you prefer. In Ghost, you need to make some changes to the code to make that happen.
For a newbie, WordPress is a great choice; because to play with WordPress and start a blog no coding knowledge is needed. Although it is free, one should spend some money to buy a domain and maintain it. Usually, a domain name costs $14.99 per year. It is a pretty big investment for some newbies, right? WordPress has a WYSIWYG post editor. Ghost has a Markdown editor. If you like WYSIWYG editor instead of markdown editor WordPress is a solution for you.
WordPress and Ghost both have self-hosting aspects. However, in this match, WordPress is the winner of course. Self-hosting with Ghost is kind of a pain. You'll need to install it through the command line with Node.js and NodeSource. As well as with a VPS and a root and non-root user on your server. When it comes to WordPress, every web host service you choose has quick installers for WordPress. So, you can host anywhere easily and find the support you need when you are using WordPress.
If you are planning to use eCommerce to start a shop or a storefront, you can start with WordPress. Because Ghost e-commerce is way different from WordPress commerce(WooCommerce). In Ghost e-commerce, you are not setting up a shop or storefront. But you are selling memberships to your site and access to your content. On the contrary, WooCommerce lets you build a typical store as you like.

Substack was founded in 2017 by Hamish McKenzie and Jairaj Sethi. It is an email newsletter platform designed for small publishers looking forward to turning their subscribers into paying customers. With Substack, you can publish content, maintain newsletters, and manage memberships.
FYI, Subastack and Ghost both are aimed at achieving the same goal. But the difference between both of them is how they take an approach to creating your newsletter or your blog and building your audience. Unlike Ghost, it is easy to get started with Substack; because it is hosted which means you do not have to install any software or download anything. You can just start writing after making an account. Substack handles all the technical aspects for you so you will not need to interfere with any of that. After signing up, you're presented with a no-frills, uncluttered dashboard UI, from which you can manage your entire account. So when talking about the easiness of use, Substack wins.
It is 100% free to get started with Substack for free content. But with Ghost, you will have to pay an upfront fee to get started. So if you are trying to start blogging with no cost, then go with Substack. But if you turn on paid subscriptions, there will be a charge of 10% on your revenues. For example, let's say that you're earning $50,000 a year, then you will lose $5,000. But with Ghost do not have to pay for the revenue you gain. However, with Ghost, the monthly price plan will go higher as you eventually grow and have lots of subscribers. The advantage of this depends on how you earn from your blog.
And, if you want to publish your newsletter anonymously you can do it with Substack; because there is no option at Ghost for you to write under the pen.
Simply, if you are looking for a no-frills platform to help push free content and build an audience, just go with Substacks. It literally requires less effort. If Substack does not seem fitting, try looking for Substack alternatives.
Another good Ghost alternative is Squarespace. This is an American website and blog-building platform. Squarespace comes with a solid blogging platform that is ideal for newbies. It only takes a minute of your time to add an example blog with pre-written content for you to edit. It offers blog creation and hosting software as a service, allowing users to create blogs using pre-built blog templates and drag-and-drop features. This is well-known for its appealing design templates, which help businesses and individuals express themselves more creatively. It can assist you from start to finish, whether you are a seasoned webmaster or a complete novice.
The good news for newbies is that Squarespace is a no-code platform; which means you don't need to know how to code to utilize it. If you are a fan of drag-and-drop editors, Squarespace is the ideal solution because of its drag-and-drop editor. You can change the existing layout or add an article quickly. Without much work, you can switch between different themes easily. SEO analytics and reports can be generated in Squarespace that will help you to take prompt actions to improve your blog rankings.
Squarespace has better usage coverage in more blog categories. Including Food & Drink, Arts & Entertainment, Science & Education, and Lifestyle, plus 20 other categories while Ghost has not. On the contrary, Ghost trails Squarespace in almost every Websites category; as a result, it has yet to take the lead. However, the vast majority of professional bloggers favor this platform. Squarespace is a mobile-friendly CMS where you can blog from any device. When it comes to posting editor, Squarespace has custom WYSIWYG if you do not like to edit posts with Markdown editor. Ghost is all about blogging, it gives you a simple blog to fulfill your purposes. However, if you are thinking of adding user-attractive things to your blog, you can choose Squarespace. Because it gives you lots of customizing options.
It supports integrations of business systems and applications. Examples, Zapier, Getty Images, Facebook, Google Analytics, Hyvor Talk, Typekit, Form Block, LayoutEngine, Xero, Twitter, and more.
The pricing plan of Squarespace goes as follows.
They allow you to pay annually and monthly under four plans called Personal, Business, Basic Commerce, and Advanced Commerce. These plans charge you at the rates of 14$/month, 23$/month, 27$/month, and 49$/month respectively.
6. Drupal
The 6th ghost alternative that we recommend to you is Drupal. Drupal is a content management system (CMS) that is a stable version and access control system.
Drupal is an open-source CMS as same as Ghost. While Ghost is focused on mainly blogging (publishing content), Drupal focuses on both website building and blogging. Hence there are quite advanced features that you can find on Drupal.
But both Drupal and Ghost belong to the self-hosted blogging/CMS category.
Let's see why you can choose Drupal as a Ghost alternative. If you want to work with a highly functional advanced CMS you can go with Drupal as Ghost is a beautifully built simple yet powerful blogging platform that does not have the functionalities of a website builder. However, Drupal has a steep learning curve compared to Ghost: advanced or intermediate people can choose Drupal over Ghost. But if you love simplicity, we advise you to choose blogging platforms like Ghost or Hyvor Blogs.
Drupal has advanced user management, graphics management, and page content management compared to Ghost. If you are looking for advanced blog management, you can choose Drupal.
Ghost offers access to its API to enable website owners or developers to take full control of their designs or to create integrations while Drupal integrates with the following third-party systems and apps:
Twitter

Zendesk

Zapier

Zapbook

Bitium

MailChimp

Facebook

LinkedIn

HubSpot

Google Analytics

Magento

Salesforce

iPaper
You can get quality support from Drupal as same as Ghost.
The themes that developers have created for Drupal are impressive. However, most of them require knowledge of CSS, JavaScript, and HTML to really get in and make them shine. While themes in Ghost can be used so easily, Drupal themes generally take a more manual process.
The Drupal dashboard is quite advanced compared to Ghost's. There are so many options available for you to customize and manage your sites in Drupal. Ghost offers API while Drupal has lots of integrations for its users.
When it comes to pricing, Drupal is free while Ghost has a free trial version. So if you are not capable of spending money, Drupal is a good choice for you.
As Drupal has powerful version control and access control methods and the ability to handle large amounts of traffic, it is perfect for enterprise use. And their template engine is Twig while Ghost uses handlebars. Not only that but also Drupal has multi-lingual support too. So if you are looking to blog using different languages, Drupal is a perfect choice.
Unlike Ghost, Drupal is full of SEO capabilities. It is designed to follow best practices in regard to SEO from the beginning.
Considering above all, if you are tech-savvy, Drupal is a perfect Ghost alternative.
At Last...
In blogging, we all come across choosing a good blogging platform. However, our favorite blogging platform may not fulfill our blogging purposes. Then we have to look into the alternatives. In this case alternatives to Ghost. We hope that you got a better idea about alternatives to Ghost and why they become alternatives to Ghost for you. If you have comments, questions, and suggestions, please comment down below. Happy Blogging!