Notion is a versatile tool. At Hyvor, we use it for almost everything from taking notes to internal documentation to Task Management. In this article, I'm going to explain how you can embed Hyvor Talk commenting system on your Notion pages to allow readers to comment and interact. While Notion has its own comments feature, which is useful for your team, if you need to allow comments from outsiders (such as readers, and viewers), embedding Hyvor Talk can be useful. Let's see how to do that.
Signing up at Hyvor Talk
First, visit the Hyvor Talk Console. After creating a Hyvor account, you'll see the Add Website section.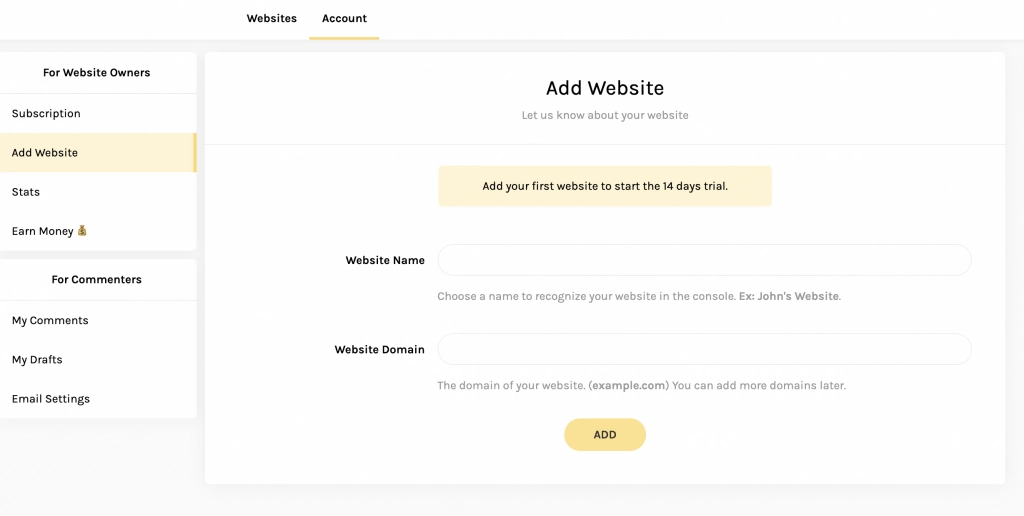 Choose a name for your website. And, the domain should always be apption.co. Then, you'll see the Installation guides with the embed code. Copy the Embed Code and move to the next step of setting up Apption.co.
Setting up Apption
Apption is a free tool that allows you to convert an HTML code to a Notion-compatible embed link.

Click Create New, and fill in the data. Paste the Embed code you copied earlier in the HTML code field.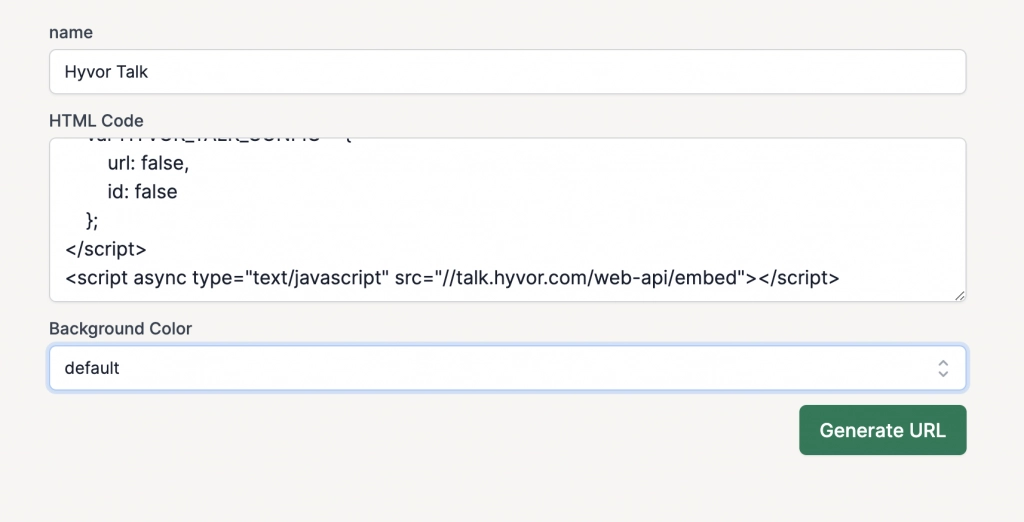 Click "Generate URL" to general a unique URL for the Embed Code.

Next, copy the Generated URL

Embedding Hyvor Talk Comments on Notion
Now, you have the URL generated via Apption. Go to the Notion page where you need to add Hyvor Talk commenting system.

Type /embed and select Embed.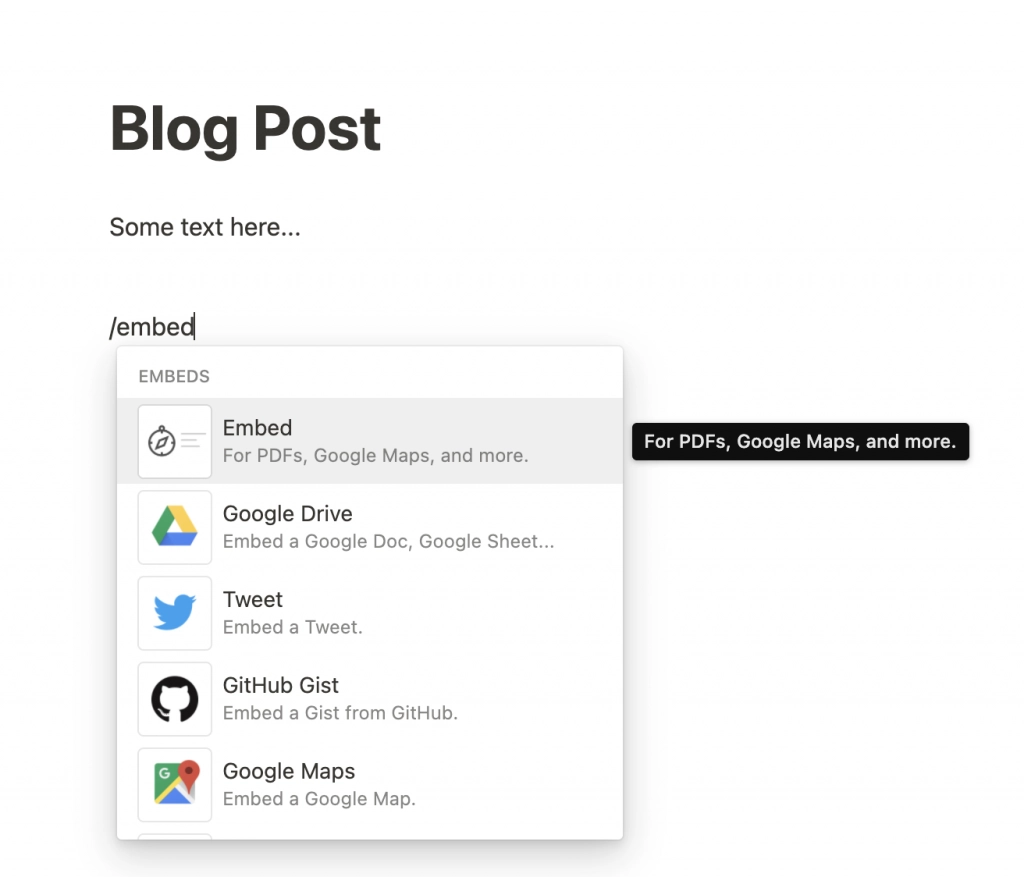 In the URL field, paste the URL you copied from Apption.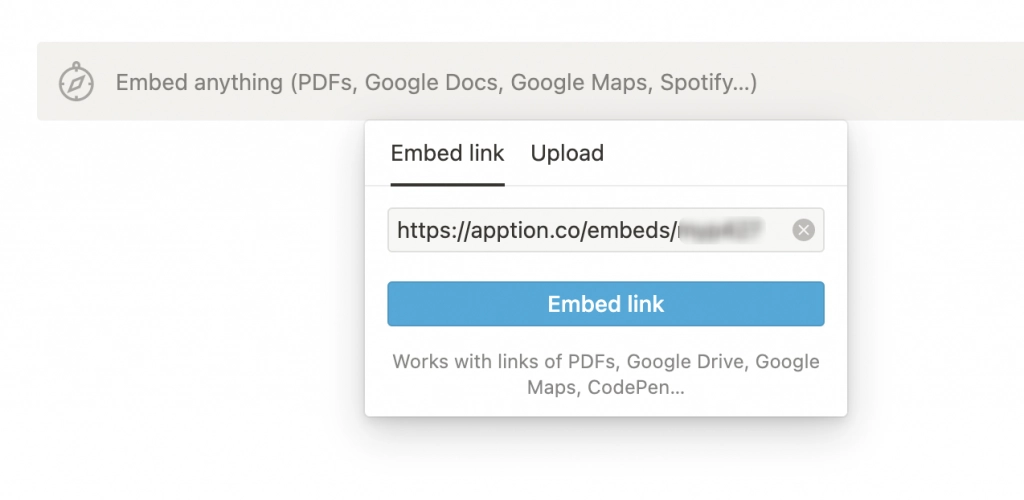 Then, resize the block as needed.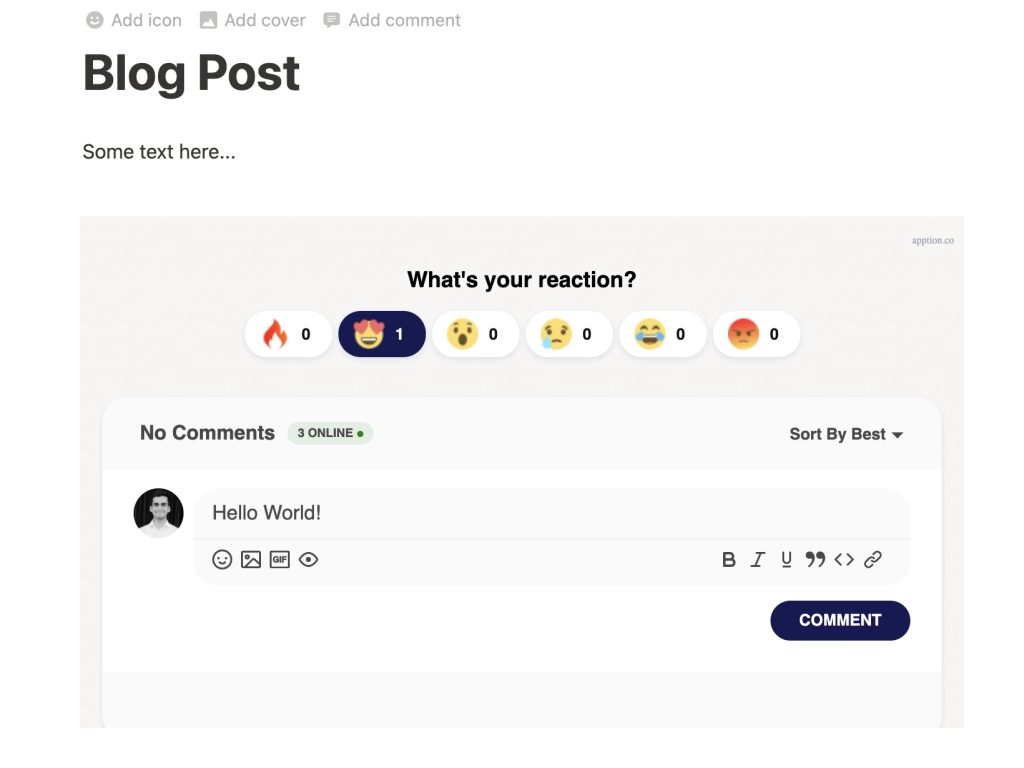 That's all! You can now share your Notion link publicly and have a conversation on the page, just like a normal website.
Conclusion
Let's wrap up. If you are sharing your Notion pages publicly, and if you like to have ongoing conversations on those pages with the readers, you can embed Hyvor Talk. This guide explained how to do that using Apption.
For the next steps, you can customize the appearance of Hyvor Talk and even customize reactions as you need. See our documentation for more details on that.
If you have any questions, please do let us know in the comments below.