If you are a blogger, or if you plan to start a new blog, here are some useful web apps to make your life easier and help you grow your blog. We'll talk about these 8 amazing apps for blogging:
Hyvor Blogs is the easiest blogging platform to start any type of blog. You can get your blog up and running in a couple of minutes. Unlike self-hosted options, you do not have to worry about upgrades, plugins, or security. Everything you need to run your blog comes in-built with the platform.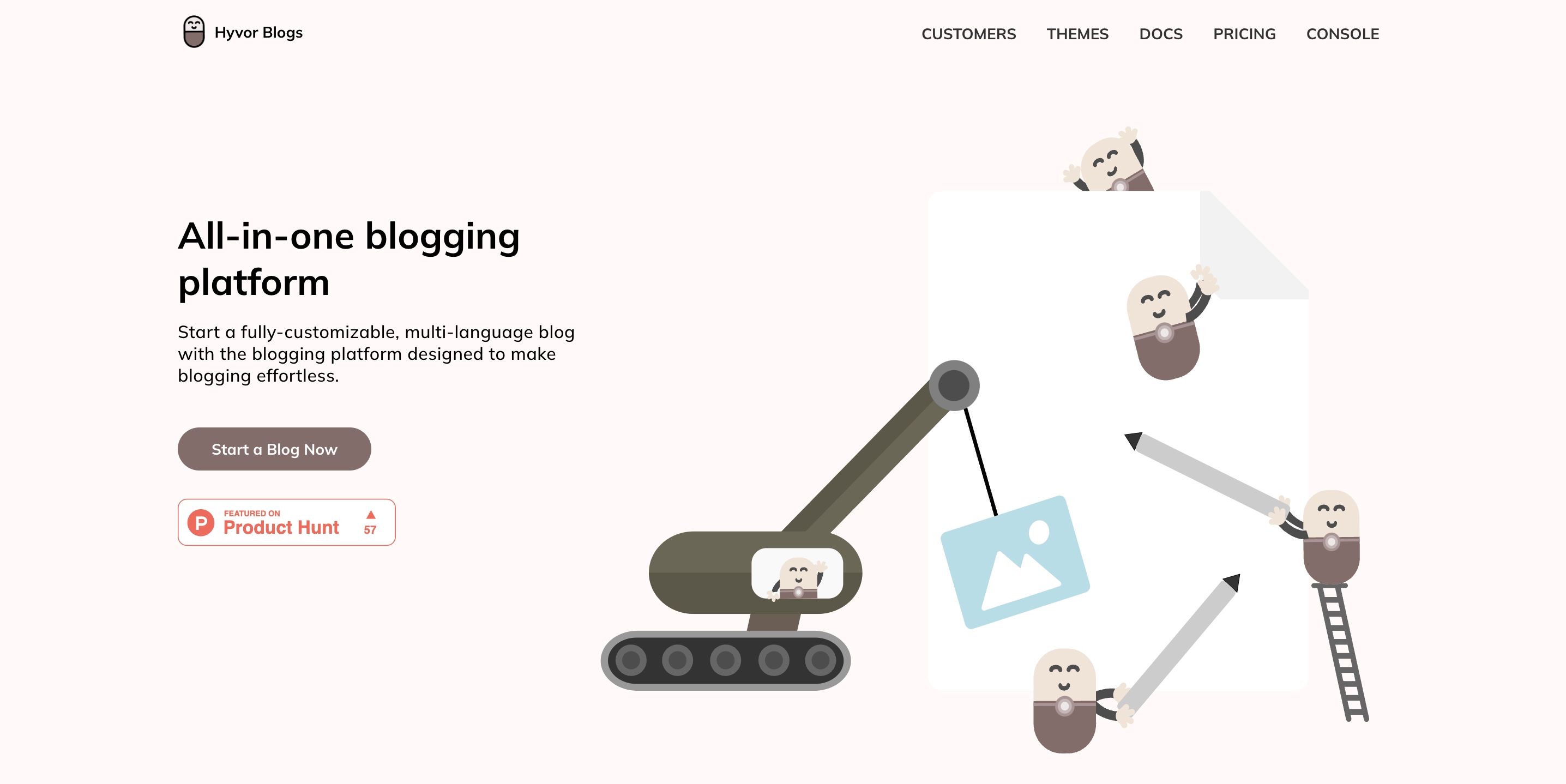 Some of the main features of Hyvor Blogs:
Hyvor Blogs handles all technical SEO tasks, allowing you to focus on what matters: writing content.

You can easily set up to host your blog on a custom domain yourdomain.com or blog.yourcomany.com. Once you register your blog with a domain registrar, you can connect it to Hyvor Blogs. SSL certificates will be handled automatically.

In-built multi-language support, including RTL languages.

Bring your whole team to write

Add analytics, comments, forms, or any other custom code integration easily.

Connect Adsense and promote affiliate programs in your blog.

Has many free themes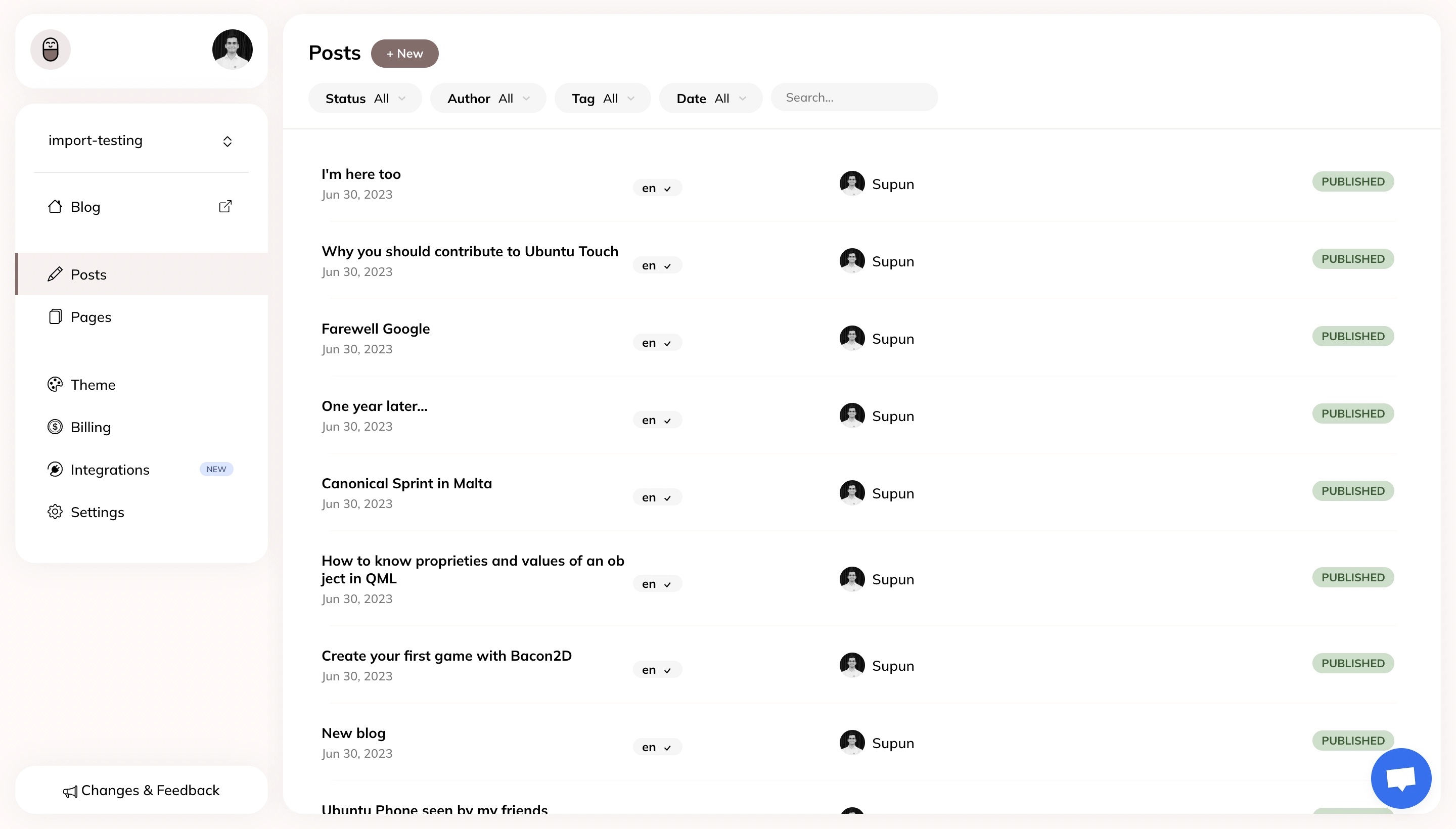 Pricing for Hyvor Blogs starts at just $9/month. You can see up-to-date pricing information here.
In fact, I am writing this very blog post on the Hyvor Blogs Console, which makes writing and editing super easy!
Isn't Hyvor Blogs a great app for blogging?
---
Grammarly is a real-time AI writing assistant. It can help you correct your spelling and grammar mistakes while you are writing. Its premium version supports checking your style and tone as well.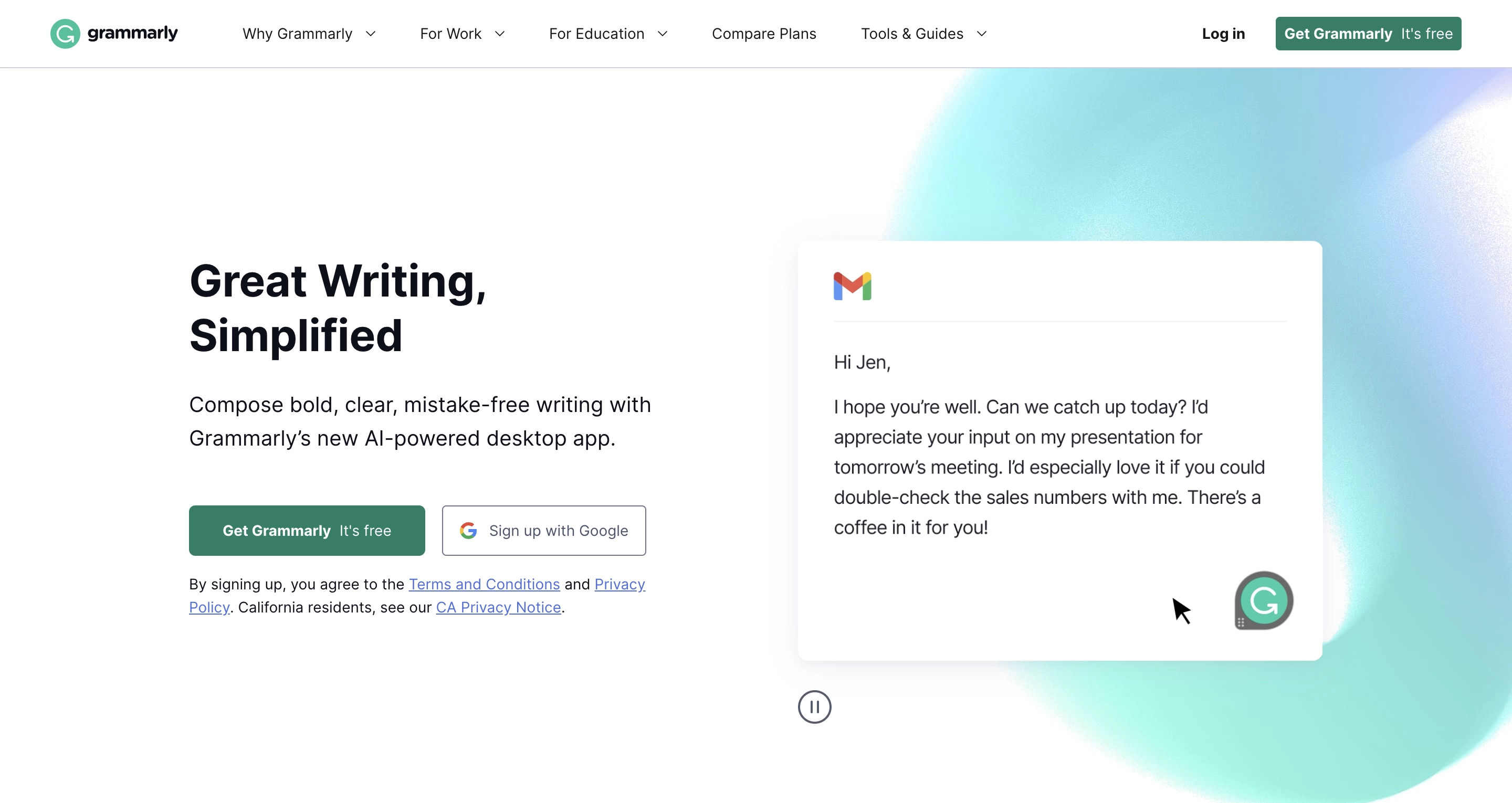 I am in fact using Grammarly while writing this very article on the Hyvor Blogs Console. Not just Hyvor Blogs, but most browser-based apps integrate very well with Grammarly. It can save you a lot of time by allowing you to focus on ideas rather than tiny mistakes.
Grammarly is available as a browser extension as well as desktop/mobile apps. Grammarly is definitely a great blogging app for any blogger to help write great blog posts!
---
Mailchimp is an email marketing and automation app. As a blogger, it is essential to set up an email list in order to build an audience around your blog. It helps you with traffic and sales in the long term. Mailchimp is a user-friendly platform that provides a wide range of tools and features to assist bloggers in effectively managing their email marketing campaigns.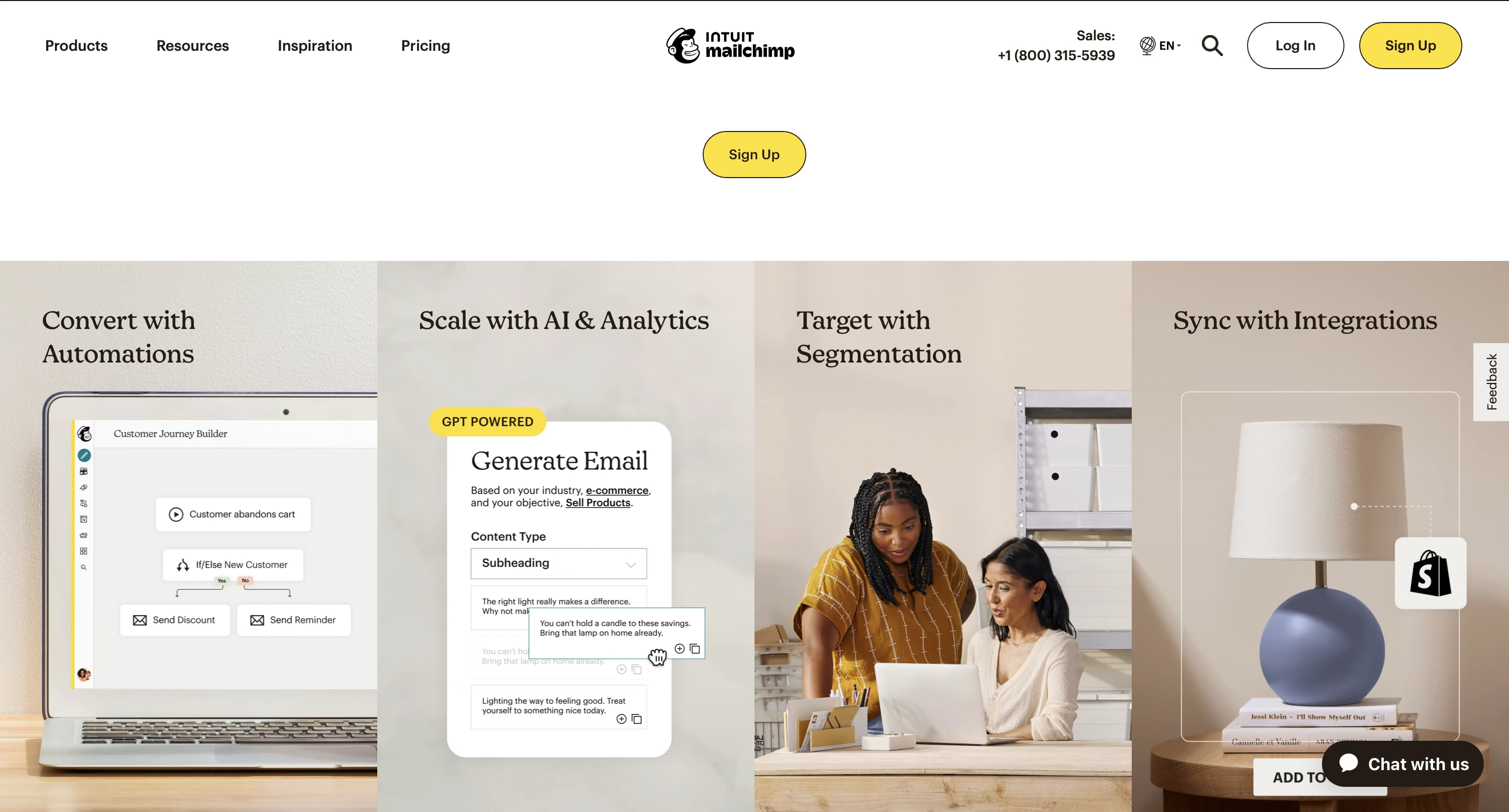 I have also used Mailchimp personally and I found it really helpful in blogging. Mailchimp simplifies the process of creating visually appealing emails that align with your blog's branding. Its drag-and-drop editor allows for easy customization, while personalization options ensure relevant content for each subscriber. Their automation features save time and increase engagement, and analytics provide insights to optimize your email campaigns. You can add Mailchimp to your blog with blogging platforms and e-commerce tools that allow for list syncing and conversion tracking. Mailchimp is definitely a great blogging app for any blogger out there to fulfill their email marketing purposes.
Unsplash is a popular website that offers a vast collection of high-quality, royalty-free images. It's a go-to resource for bloggers, designers, and creatives who need visually appealing visuals without any licensing restrictions or attribution requirements.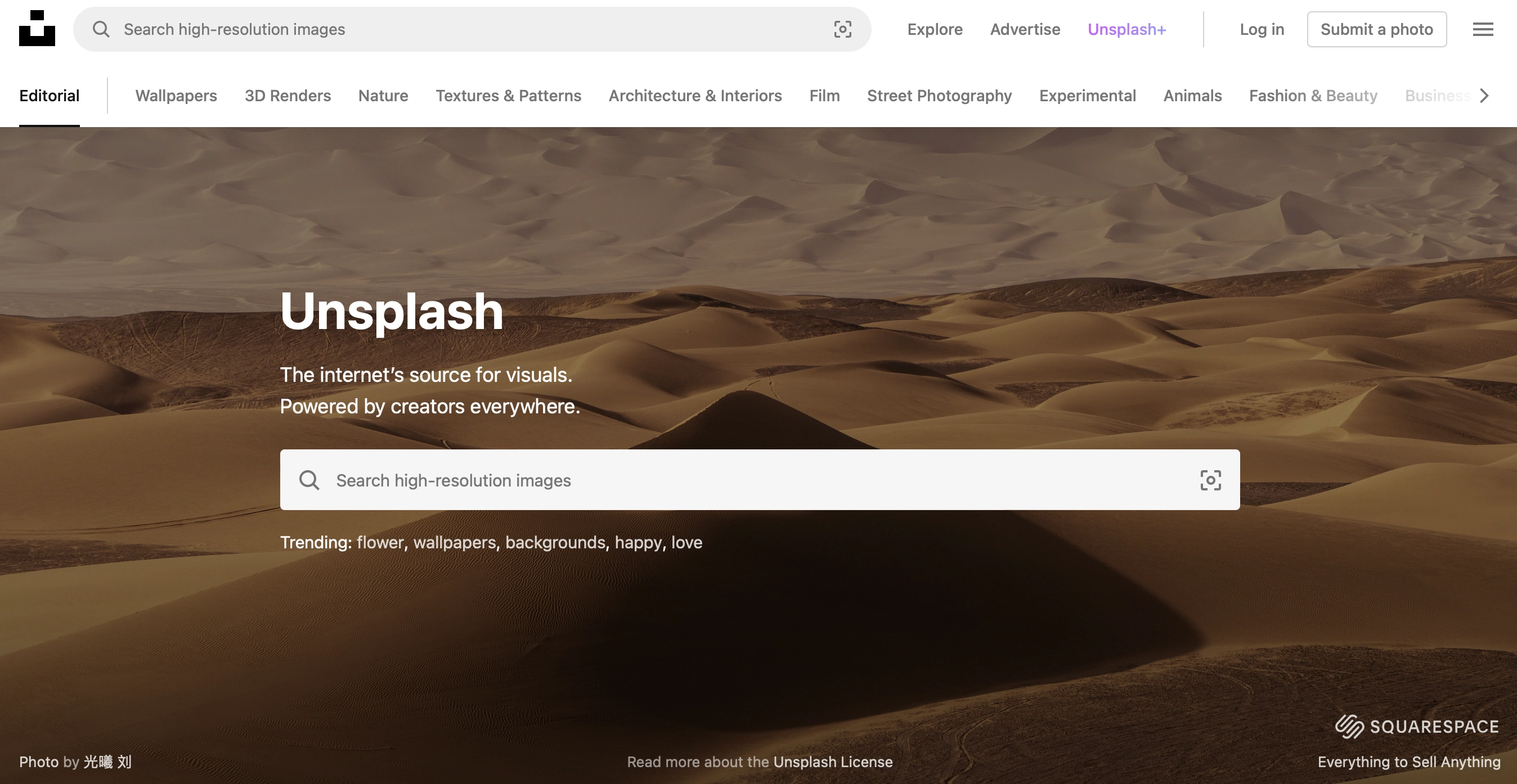 I personally use Unsplash for my blog posts and other visuals needed for projects. In Hyvor Blogs editor you can add images from Unsplash to your blog posts easily just with one click on the editor itself. With Unsplash, you can easily search for specific themes, subjects, or moods and explore a multitude of options to find the perfect visual representation for your blog posts. Unsplash is definitely one of the great blogging apps for any blogger who needs high-quality media.
Google Analytics is an essential tool that has revolutionized the way of tracking and analyzing data on blogs. It provides valuable insights into a blog's performance, helping the blogger to understand their audience, their behaviors, and the effectiveness of their content strategies.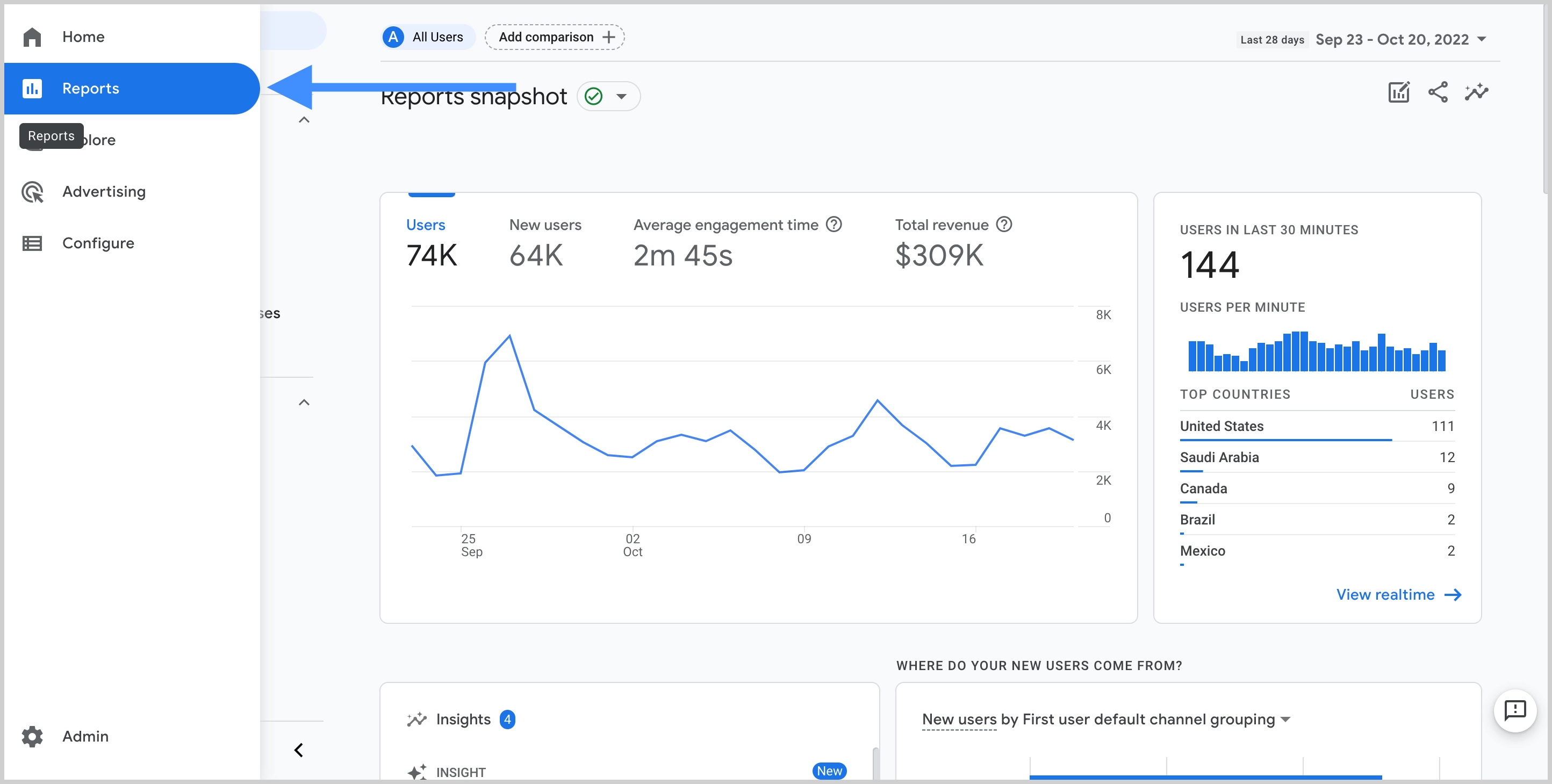 With Google Analytics, you can easily monitor key metrics such as the number of visitors, page views, and bounce rate. This information helps you to gauge the success of your blog and make data-driven decisions to optimize your content for better engagement and conversion.
Furthermore, Google Analytics offers detailed reports on user demographics, traffic sources, and popular pages, helping you identify trends and patterns in your audience's behavior. Armed with this knowledge, a blogger can tailor their blog posts and marketing strategies to cater to their target audience's interests and preferences.
Also adding Google Analytics to your blog is just a piece of cake so that you do not have to worry about integrations. Google Analytics is definitely one of the great blogging apps for any blogger.

Dropbox is a cloud storage service that allows users to store and access their files from anywhere with an internet connection. It provides a secure and convenient way to store documents, photos, videos, and other files in the cloud, eliminating the need for physical storage devices.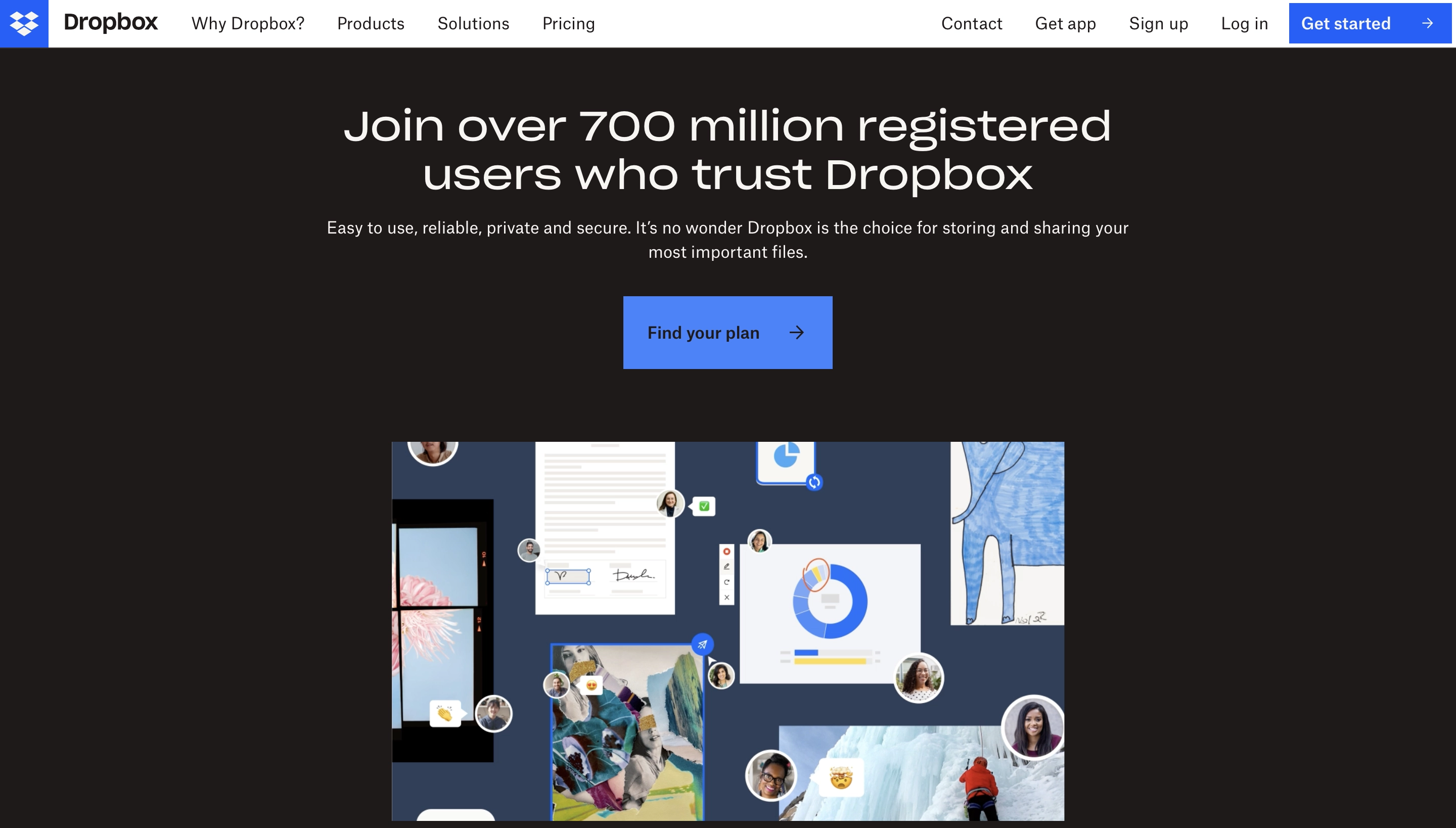 Collaborative features on Dropbox immensely help bloggers when collaborating with team members by sharing files, editing, deleting files, etc. As a blogger I personally experienced these features and collaborating in content writing using this tool is cool. Plus, you can automatically store unlimited passwords using Dropbox. Dropbox's file synchronization feature helps bloggers by letting them access their blog files all the way from any kind of device even when they are away from desks. Overall, Dropbox comes in handy for a blogger as a great tool. Therefore, Dropbox is definitely a great blogging app for any blogger.
Ahref is a comprehensive SEO software that provides in-depth analysis and insights to help me optimize my blog's performance.
I personally use Ahref for my blogging work and content marketing. With Ahrefs, you can conduct keyword research, analyze backlinks, track rankings, and monitor your competitors, all using just that one tool.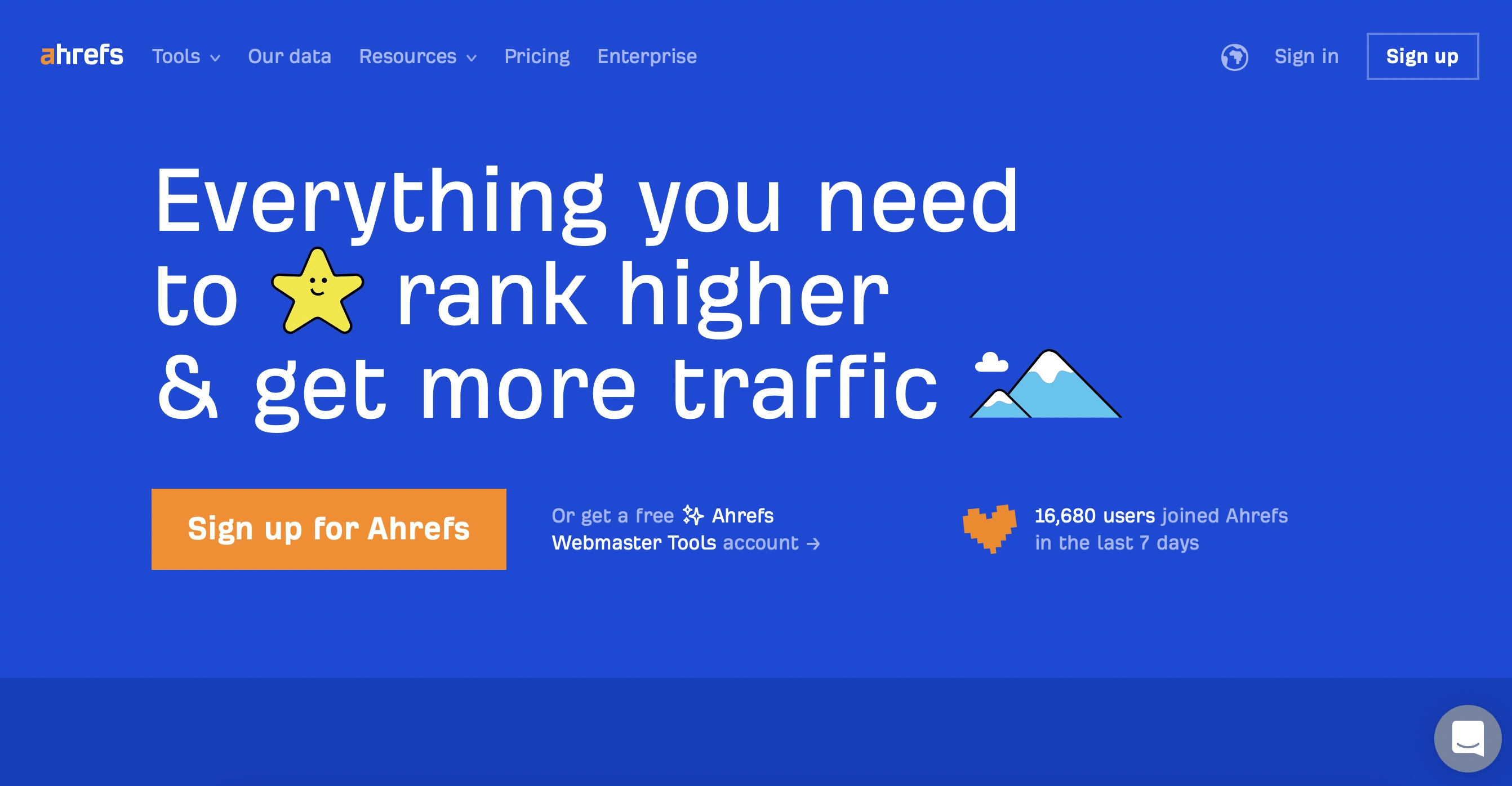 One of the standout features of Ahrefs is its "keyword researching". Users/bloggers can easily discover high-ranking keywords and create unique content according to their blog niches. Therefore you can create targeted and SEO-friendly content that attracts organic traffic and boosts your blog's visibility in search engine results.
Plus, Ahref helps bloggers to analyze backlinks, both theirs and their competitors. You can also uncover any potential issues that may affect your blog's search engine rankings. This helps you build a strong and authoritative online presence, essential for successful blogging. Ahref is surely a great blogging app for any blogger.
Hyvor Talk is a powerful commenting platform that enhances engagement and interaction on my blog. With Hyvor Talk, you can easily integrate a customizable commenting system that allows readers to leave comments, engage in discussions, and share their thoughts on your blog posts.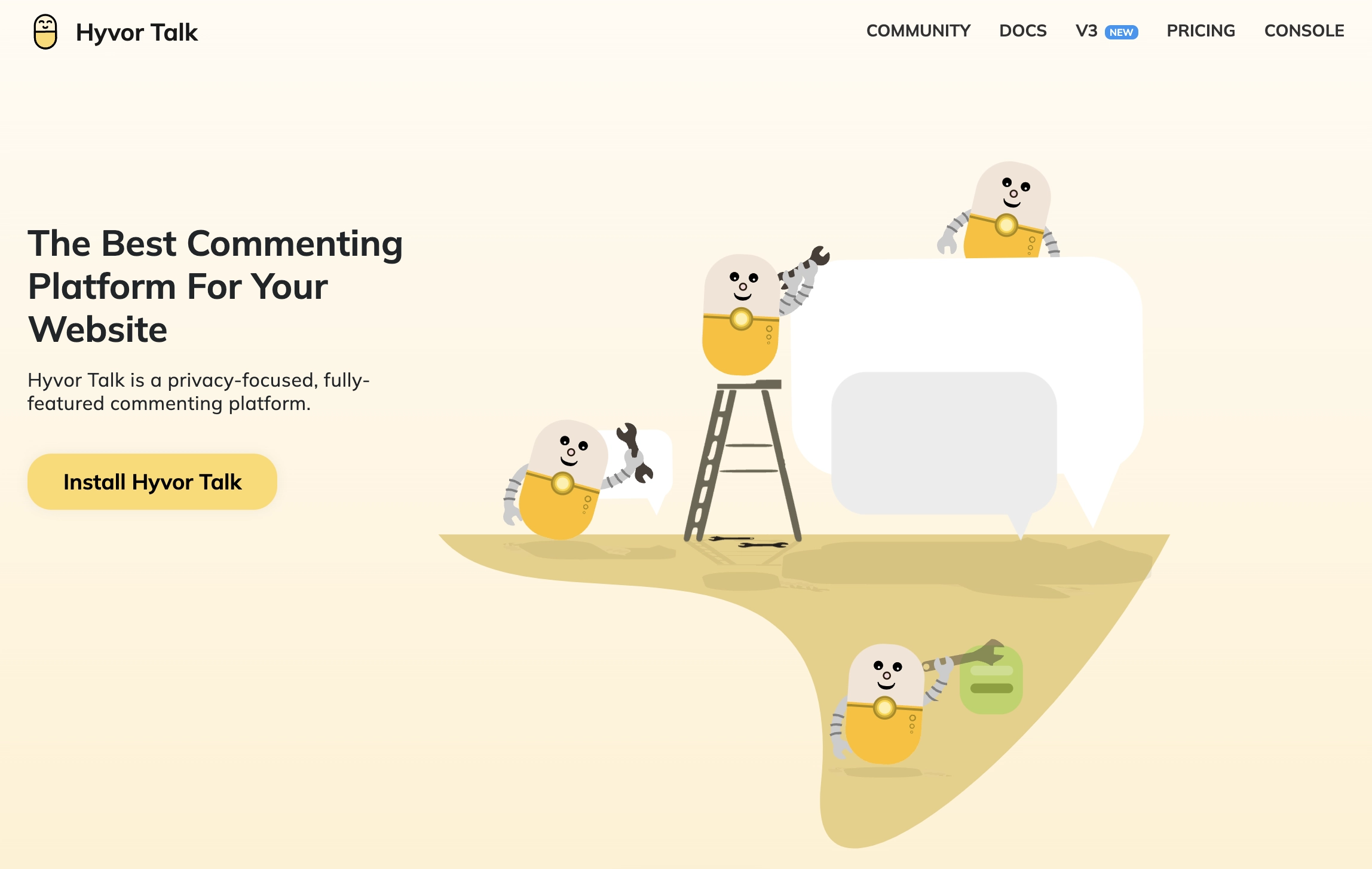 One of the standout features of Hyvor Talk is its simplicity and user-friendliness. It's incredibly easy to set up and customize to match the design and branding of blogs. With just a few clicks, anybody can enable comments, moderate discussions, and manage user accounts. This hassle-free process saves lots of time and ensures a superb commenting experience for all blog readers.
Moreover, Hyvor Talk offers advanced moderation tools, including spam detection and comment approval settings, a cool reaction plugin, commenting upvoting and downvoting, etc.
This is the Hyvor Talk default commenting section. Anything can be customized as you prefer.
Hyvor Talk is definitely one of the great blogging apps for any blogger who is looking to improve user interaction/engagement of their blogs.
Final thoughts on best apps for blogging
In conclusion, these 8 apps for blogging are essential tools that can enhance your blogging experience and help grow your blog. Hyvor Blogs is an all-in-one platform, Grammarly ensures polished writing, Mailchimp simplifies email marketing, and Unsplash provides high-quality images. Google Analytics offers valuable insights, Dropbox enables secure file storage, Ahrefs helps with SEO, and Hyvor Talk enhances reader engagement. By utilizing these apps, you can accelerate your blogging process, improve content quality, reach a wider audience, and foster an engaging community. Incorporate these blogging apps into your blogging toolkit and watch your blog flourish. Happy blogging!